Your employees aren't all the same—so why should your benefit be?
With employees of different genders, ages, and even different work settings all working at the same organization, offering a one-size-fits-all benefits package just won't meet the needs of today's increasingly diverse workforce.
For small and midsize businesses, understanding what benefits your female employees value compared to your male employees, your in-office vs. your remote, and your younger vs. more seasoned employees is essential if you want to compete in today's tight labor market.
So how exactly do demographics like these influence what an employee wants from their benefits? That's exactly what we uncover in our report.
Fill out the form to read the full report to see how you should be personalizing your benefits
Not all employees want the same benefits
In our report, we found that factors like gender, age, and where an employee works all influence what kind of benefits an employee wants most. So employers who aren't tailoring their benefits package to their employees are missing out on big recruiting and retention opportunities.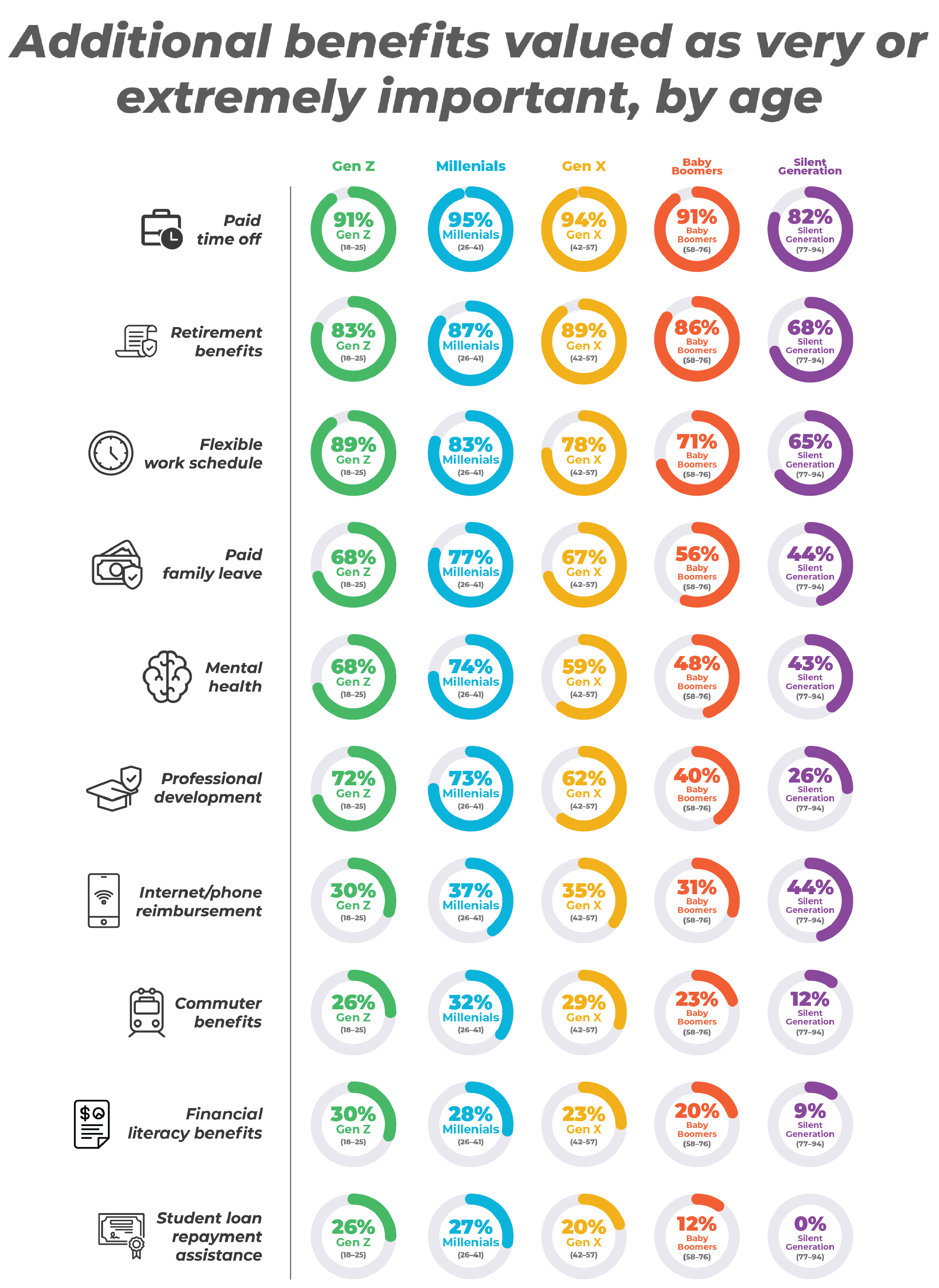 A sneak peek at our key findings
Women value flexibility and paid family leave
Females are 14% more likely to want paid family leave and 12% more likely to want a flexible work schedule than their male counterparts.
Younger employees don't get as much value out of traditional benefits
Only 38% of Gen Z employees say that their benefits are worth the cost to them compared to 64% of Baby Boomers.
Remote employees want benefits that cover their work-from-home costs
Unsurprisingly, remote employees care more about internet and phone reimbursement benefits while field workers want commuter benefits.
FAQ
Learn more about PeopleKeep