Guide to Utah employee benefits and HR rules
As a human resources professional or small to medium size business owner with employees in Utah, you need to know which employee benefits and policies are required in the Beehive State.
Want to offer personalized benefits that work for your employees no matter where they live? Schedule a free consultation with a personalized benefits advisor.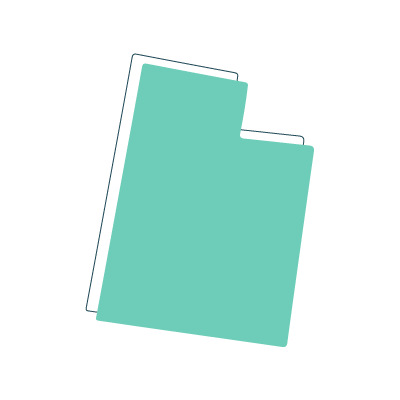 Is your organization compliant with Utah's employment and HR laws?
If your organization is based in the Beehive State, or if you employ Utah workers, you need to know the ins and outs of HR compliance in the state. This guide provides a general overview of Utah's regulations for small to medium size businesses.
Topics covered in this guide include:
What are an employee's rights in Utah?
Employees in Utah are protected by state and federal laws. If you have or plan to hire employees in the state, you'll need to know what protected rights your employees have.
Some Utah state rights include:
Fair employment practices

In addition to the federal laws, the Utah Antidiscrimination Act (UADA) prohibits employers from discriminating or harassing employees on the basis of race, color, sex, pregnancy, age (40 or older), religion, national origin, disability, sexual orientation, and gender identity
This applies to all employers with 15 or more employees

Pregnancy accommodations

The UADA requires employers with 15 or more employees to offer

reasonable accommodations

for pregnancy and related situations, such as breastfeeding

Weapons in the workplace

Employers may not restrict or prohibit employees from storing their personal, legally owned firearms in their cars while on employee property, as long as the weapon is out of view
Employers may restrict or probit firearms in employee vehicles if they provide an alternate parking lot or secure location to store firearms at no cost to the employee

Workplace safety


The

Utah Occupational Safety and Health Act

of 1973 mandates employers to provide a safe and healthy workplace
Employees have the right to notify employers and the Utah Occupational Safety and Health Division (UOSH) about hazards. Whistleblower laws protect employees from retaliation for reporting violations
Employees have the right to whistleblower protection
Employees have the right to see all UOSH citations, and employers must post these citations near the place of violation
What are private employers required to provide in Utah?
There are a few employee benefits and accommodations Utah requires employers to provide. We've broken up the requirements in the sections below.
Required workplace accommodations
Employers must provide pregnancy and childbirth-related accommodations in the workplace upon an employees' request. You can't require an employee to end their employment or deny opportunities based on the need to make reasonable accommodations available. You may, however, require a medical certification before making the accommodations, except for increased restroom, food, or water breaks.
Required employee benefits
There are a few employee benefits that are required under Utah state laws, in addition to federal employment laws.
Required benefits include:
Utah Health Care Continuation Coverage

All employers must offer continuation of healthcare coverage for up to a year due to the death of an employee, job termination (except gross misconduct), reduction in hours, retirement, divorce or separation, dependent children ceasing to be covered, sabbatical, disability, or leave of absence

Paid time off (PTO) and unpaid time off

General vacation time and sick leave benefits aren't required in Utah. However, employers must abide by their set policy or employment contract, including paying out any remaining PTO upon termination of an employee.
Jury duty: Employers don't need to pay employees for their time attending summons for jury duty or serving on a jury, but they must allow employees to attend their jury summons without using PTO or sick time.
Employers must provide up to two hours of PTO for employees to vote if the employee doesn't have at least three consecutive hours off-duty to vote while the polls are open.
Employees who must appear in court with their minor child must be allowed time off (paid or unpaid) to attend if at least seven days notice was provided or employers were notified within 24 hours of a hearing notice.

Workers' compensation insurance
Wage laws in Utah
Utah doesn't have a state minimum wage greater than the federal minimum wage of $7.25/hour. However, minors may be paid $4.25/hour for their first 90 days of employment. Tipped employees may be paid $2.13/hour as long as their tips equal or exceed the current minimum wage.
Overtime pay
Utah has no laws regarding overtime. However, federal laws require non-exempt employees to be paid 1.5 times their regular rate of pay for any hours worked over 40 in a single workweek.
Paid breaks
While a rest break isn't required in Utah, employers who choose to offer them must follow state laws. If you provide rest breaks that last less than 20 minutes, you must pay employees for that time. However, a meal period doesn't need to be paid as long as the employee is free of their duties and workplace.
Pay statements and methods of payment
Employers can pay employees by cash or check as long as they can be cashed at full face value at any financial institution. Direct deposit and electronic paycards may also be accepted as payment methods if the employee agrees.
Each paycheck must come with a pay statement showing the amount of wage deductions.
Hourly employees must be paid at least semi monthly on their regular payday. However, salaried employees must be paid at least monthly.
Final pay
If an employee leaves voluntarily, final wages must be paid by the next payday. If an employee is terminated or laid off by the employer, all wages must be paid within 24 hours.
Employees who don't receive their final paycheck on time, or any other unpaid wages, can submit a wage claim with the state.
Other HR and employment requirements in Utah
In addition to employee rights, benefits, and compensation, there are other HR rules you must know if you have employees in the Beehive State.
Required workplace posters
The Utah Labor Commission, the U.S. Department of Labor, and the Utah Antidiscrimination & Labor Division require certain Utah workplace labor and employment law posters to be displayed in all physical workplaces.
The required posters include:
Employee rights: Employee Polygraph Protection Act
Employee rights under the Fair Labor Standards Act
Employee rights under the Family and Medical Leave Act
Federal equal employment opportunity
Uniformed Services Employment and Reemployment Rights Act (USERRA)
Workers' compensation notice
Unemployment insurance notice to workers
Workplace safety and health in the state of Utah
Pregnancy and related conditions under the Utah Antidiscrimination Act
Child labor laws in Utah
Minors under the age of 16 can't work during school hours, work more than four hours before or after the school day, or work more than eight hours in a 24-hour time frame. They also can't work before 5 a.m. or after 9:30 p.m. when school is the next day.
Federal law, however, prohibits minors under 16 from working before 7 a.m. on any day. It also prohibits minors under 16 from working after 7 p.m from Labor Day to May 31, and from working more than three hours on a school day.
Under Utah law, 30-minute lunch breaks must be provided to minors within the first five hours of their workday, and a 10-minute break must be allowed for every four hours worked.
Unemployment insurance
Employers in Utah must report each employees' wages to the state along with their quarterly tax report. Records on wages and separation must be kept on file for all employees for at least four years.
This is to allow for better record keeping when a former employee files for unemployment benefits through the state.
Hiring practices
While federal law already makes it illegal to discriminate on the basis of protected classes, Utah further prohibits discimination in the hiring process for AIDs or HIV history, arrest records, and breastfeeding and related conditions. These additional protections apply to all organizations with 15 or more employees.
Utah requires background checks on any employee who is working as a non-licensed school personnel, school contract employees, volunteers, and charter school board members. Outside of education, anyone who is working with children or vulnerable adults, managers for package agencies, and certain public transportation employees also require background checks.
Social media protection
Utah's Internet Employment Privacy Act prohibits employers from asking employees or job applicants for social media passwords or usernames.
The law does allow for this practice if an employee uses a company device or if they are suspected of transferring or releasing confidential information. As a best practice, be sure to include this information in your employee handbooks.
Termination practices
Utah is an at-will employment state, meaning employers can terminate employees without an employment contract for any reason and at any time. However, discriminatory firing practices are illegal in Utah.
Health insurance in Utah
While health insurance isn't required by state law, federal law requires employers with 50 or more full-time equivalent employees (FTEs) to provide insurance with minimum essential coverage (MEC).
Offering health benefits to your employees is a great way to attract and retain top talent.
While traditional group health insurance is a popular option, rising premium costs have made it challenging for small to medium size businesses to offer the benefit.
Health reimbursement arrangement (HRA)
A health reimbursement arrangement (HRA) is an IRS-approved, employer-funded health benefit that allows you to reimburse your employees, tax-free, for their individual health insurance premiums and qualifying medical expenses.
With an HRA, you have complete control over your benefit while giving your employees more freedom to choose how they want to use their benefit.
Some HRAs, such as the individual coverage HRA (ICHRA), can satisfy the federal regulations for applicable large employers (ALEs).
Learn more about each HRA
Health stipend
A health stipend is a fixed sum of money offered to your employees to help pay for their healthcare expenses. A health employee stipend isn't a formal group health plan, so you have complete control over which expenses are eligible for reimbursement.
This makes a health stipend an excellent option for small businesses looking to offer a health benefit that covers costs health insurance or HRAs may not cover, such as mental health expenses.
FREE DOWNLOAD
Learn the differences
between a health stipend and a health reimbursement arrangement
FAQ
Frequently asked questions
What are my rights as an employee in Utah?
Utah employees have the right to fair employment practices, pregnancy accommodations, keeping lawfully owned weapons in their vehicles, and workplace health and safety. Employees also have the right to timely paychecks.
How long can an employer not pay you in Utah?
Employers in Utah must pay employees in a timely manner. For hourly employees, employers must pay wages due at least semi-monthly on regular pre-scheduled paydays. Salaried employees must be paid at least monthly.
Does Utah require employers to give breaks?
Utah doesn't require employers to provide breaks to employees. However, if employees choose to offer breaks, they must be paid if they are under 20 minutes. Meal breaks in excess of 20 minutes can be unpaid if employees are free to leave the workplace.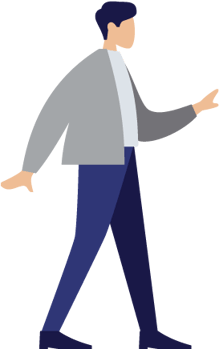 GET IN TOUCH
Looking to enhance your benefits package?
Speak with a PeopleKeep personalized benefits advisor who can help you answer questions, and help you select the right benefits package for your team.