New Guide Helps Human Resources Design Better Benefits
Zane Benefits, the online alternative to group health insurance, announced today the publication of a free eBook "The HR Professional's Guide to Health Reform's Tax Subsidies."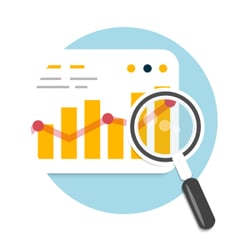 As health reform takes full effect in 2014, CEOs, CFOs, and employees will rely on Human Resources to evaluate and execute a company's health benefits strategy.
The essential guide will help HR professionals design benefits that leverage cost savings opportunities with the new individual health insurance tax subsidies and defined contribution health plans... and ultimately create better benefits and happier employees.
This guide is written for HR professionals of small and medium-size businesses, business owners, CEO, office managers, or anyone involved in the health benefits decision-making process.
The 21-page eBook is available for free download at the zanebenefits.com website and covers the following topics:
How to achieve recruiting and retention goals by combining defined contribution and new individual tax subsidies.

How to calculate employee health insurance tax subsidies.

How to strategize your company's health insurance savings.

Why defined contribution health plans are the future of small business health insurance.
About Zane Benefits, Inc.
Zane Benefits, Inc., a software company, helps insurance brokers, accountants, and employers take advantage of new defined contribution health benefits via its proprietary SaaS health reimbursement arrangement (HRA) software. Zane Benefits does not sell insurance. Using Zane's platform, insurance professionals and accountants offer their clients a custom defined contribution plan. Learn more at www.zanebenefits.com.