With the Senate's summer vacation coming to a close, it is nearly time to revisit the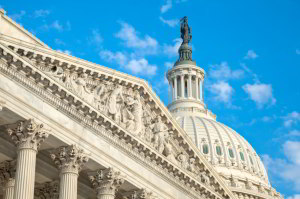 Health Reimbursement Arrangement (HRA) discussion. The Small Business Healthcare Relief Act (SBHRA) was approved by the House of Representatives in June, leaving the bipartisan bill in the hands of the Senate. When the Senators return in September, small businesses may finally get some answers to their HRA questions.
Background on HRA Offerings
When the Affordable Care Act (ACA) was passed in 2010, many employers had questions about how the new regulations on group health plans would impact HRA offerings. In 2013, the Department of Labor decided that stand-alone HRAs would be subject to annual limit regulations, as outlined by PHS Act 2711. Effectively, this limited an employer's ability to offer HRAs to their employees.
What HRAs Would Look Like Under the SBHRA
Under the bill passed by the House (H.R.5447, S.3060 in the Senate), stand-alone HRAs would open back up. The SBHRA defines "qualified small employer" based on two major criteria and specifies that employees receiving HRAs must be signed up for minimum essential coverage as defined by the ACA.
Simply stated, this bill is updating HRA government regulations that were not included in the original drafting of the ACA, as well as unlocking some of the regulations put in place by the Department of Labor in 2013. Both sides of the aisle seem to believe that this bill would benefit small business owners.
How Small Businesses Can Benefit from Stand-Alone HRAs
Because group health insurance is often too expensive for small businesses to offer, many entrepreneurs fear that competition for quality employees is too steep. The ability to provide meaningful health benefits, such as stand-alone HRAs, helps to attract and retain top talent.
Conclusion
The SBHRA has cleared one major hurdle on its path to becoming a signed law, but the journey is far from over. The Senate will return from vacation in September, so be sure to contact your Senator if you would like to express your opinion on this bill.
How would your small business benefit from stand-alone HRAs? Let us know in the comments below!