Perceived barriers keep small businesses from offering benefits.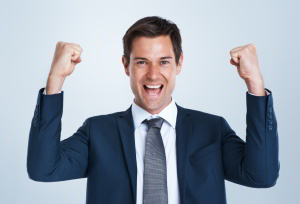 That's the title of a recent article by MetLife Vice President Jimbo Story.
Benefits Program Myths Debunked
Story indicated that some small businesses hesitate to offer stronger benefits packages due to several common concerns: "...from the time it takes to administer them, to the lack of perceived value, to the return on investment (or lack thereof)." Then he added, "But these barriers are myths."
Story believes benefits program administration can be easier than you think. "Ultimately benefits don't have to be a headache for small business owners."
Study Summary: Opportunity is Knocking
The MetLife study, which collected data from November 2015 through January 2016, defined small businesses as organizations employing 2-99 employees. The study highlighted continued financial pessimism among American workers and underscored the opportunity for businesses to help employees manage their financial concerns through health benefits as well as non-medical benefits.
Half of employees strongly agree the benefits they receive at work help them worry less about unexpected health and financial issues.

71% of employees consider work to be the foundation of their financial safety net.

62% agree they're looking to their companies for more help in achieving financial security through employee benefits.

70% say customizable benefits would increase loyalty to their company.
Health Benefits Can Be Part of the Package
Small businesses can tailor benefits packages to meet the needs of their employees, including health benefits. The Small Business Healthcare Relief Act is a bill which would allow qualified small employers to offer stand-alone HRAs; other health benefits choices are already available for small business owners.
Learn more about the Top Five Health Insurance Options for Small Groups in 2016.
Options + Information = Employee Loyalty
Employees want options, and they also value information that helps them choose benefits that best fit their needs. "Helping employees to understand the value of their benefits through engaging communications is critical for both the employee and the workplace," said Tom Katz, MetLife Executive Vice President. "If employees fully understand their benefits options, they'll make better purchasing decisions and in turn, decrease their financial stress."
What small business myths have you debunked? Let us know in the comments below.