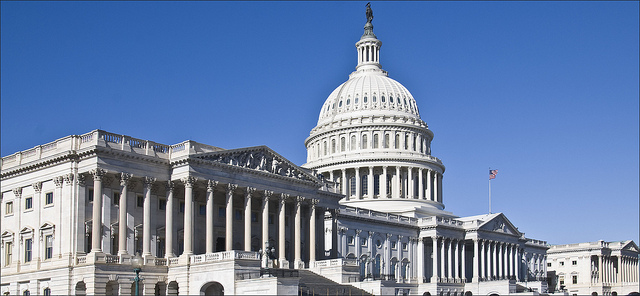 In 2013, the Department of Labor issued a technical release modifying annual limit regulations as they pertained to stand-alone health reimbursement arrangements (HRAs). One outcome was to limit stand-alone HRAs to benefit plans with 1 participant only. While healthcare reimbursement plans (HRPs) were able to fill part of the void for companies with 2+ participants, they only reimburse premiums and preventive care expenses as needed—not additional medical expenses.
The Small Business Healthcare Relief Act (SBHRA), which intends to create a new health reimbursement arrangement for small businesses, made some progress at the latter end of November. Here is the latest information.
Background on the SBHRA
Sponsored by U.S. Senators Charles Grassley (R-IA) and Heidi Heitkamp (D-ND) and Congressmen Charles Boustany (R-LA) and Mike Thompson (D-CA), the SBHRA was originally passed in the House of Representatives in June. It was then handed to the Senate for review. Eventually, the SBHRA was added to the much larger 21st Century Cures Act.
Has the SBHRA Changed?
The SBHRA was repackaged into the larger Cures bill with minor changes, including implementation of a yearly employer contribution limit—$4,950 for individuals and $10,000 for families.
Why Did the House Need to Vote on It Again?
When the SBHRA passed through the House in June, it was its own legislation. After it was incorporated into the Cures bill, another vote was legally required. This practice is common.
On November 30, 2016, the Cures bill passed the House of Representatives 392–26.
What Is the Cures Bill?
The 21st Century Cures Act, spearheaded by Rep. Fred Upton (R-MI) and Rep. Diana DeGette (D-CO), is a bill intended to provide funding for the Food and Drug Administration (FDA) and National Institutes of Health (NIH), among multiple other public health initiatives.
The White House supports the bill because it provides much-needed funding to address the opiate epidemic sweeping the nation as well as to cancer research and biomedical initiatives.
Despite having bipartisan support, the Cures bill is not without opposition. Senator Elizabeth Warren (D-Mass) recently wrote that she believes the bill gives too many concessions to lobbyists at the expense of the American people. Senator Bernie Sanders (I-VT) is also expected to vote against it.
What Are the Next Steps?
The Senate will vote on the bill this week. It is expected to pass, and if it does, it will go to President Obama's desk for signing.
Conclusion
Health reimbursement arrangements got a huge win when the SBHRA passed a House vote as part of the 21st Century Cures Act. If the bill passes through the Senate, it is likely that President Obama will sign it, which means that small businesses will once again be able to offer health reimbursement arrangements to their employees. If this legislation could affect your small business, contact your senator today.
How can health reimbursement arrangements help your business? Let us know in the comments below.