At the end of the first ObamaCare open enrollment period, public opinion of the health care reform law remained relatively unchanged since 2010 and was deeply divided on partisan lines.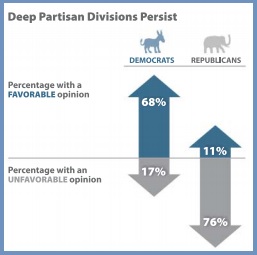 Here's a look at the public's onion on the Affordable Care Act through April 2014, according to Kaiser Family Foundation's monthly Tracking Polls.
Overall, 46% expressed an unfavorable view of the law with 38% favorable.

Of those with a favorable opinion, 68% were democratic and 11% republican. Of those with an unfavorable opinion, 17% were democratic and 76% republican.

58% want government officials to fix the law versus repeal it, while 35% want it repealed and replaced.

Public awareness of the key provisions is inconsistent, and lacking in some areas. Fewer than 50% were aware of guaranteed issue and no-cost preventive care services. Yet, 78% were aware of the individual mandate.

Cost is the biggest barrier for remaining uninsured, with 36% saying they tried to get coverage but it was too expensive.

44% say their impression of the law is based on news media.
Infographic - Public Opinion of ObamaCare
Disclaimer: The views represented in these infographics do not necessarily reflect the views of Zane Benefits, its staff, or its affiliate partners.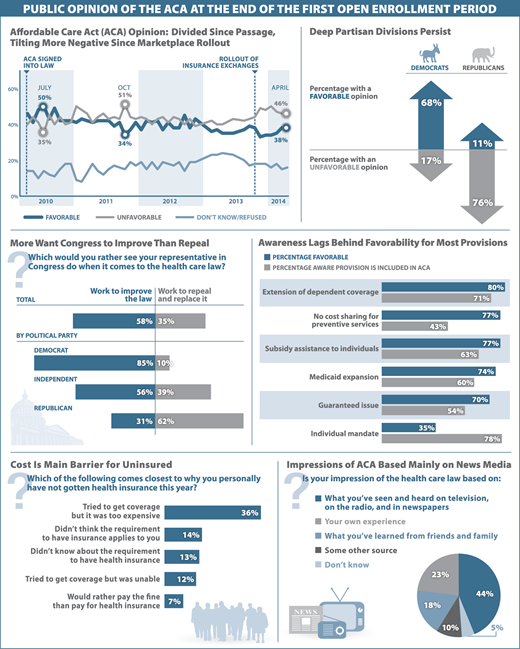 Source: Kaiser Family Foundation and JAMA
See related stats and surveys: