As small businesses adopt employer reimbursement for health insurance, they are using Health Reimbursement Plans (HRPs) as a vehicle for tax-free reimbursement. HRPs offer small businesses a way to help employees with the cost of their individual health insurance, and are a powerful tool for recruiting and retaining employees.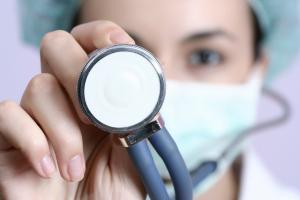 To comply with new rules and regulations, HRPs are designed to reimburse health insurance premiums and basic preventive care. As such, a common question about employer reimbursement for health insurance is, "What are the preventive care requirements with an HRP?"
This article answers this question and provides an overview of the preventive care requirements with HRPs.
Note - This question was asked during our recent webinar, Can Tax-Free Premium Reimbursement Work for You? If you'd like to download the full on-demand webinar and slides, click here.
HRPs and Employer Reimbursement For Health Insurance - A Quick Overview
First, what is an HRP? An HRP is a health plan used for employer reimbursement of health insurance. It is an employer-funded Section 105 reimbursement plan designed to reimburse employees for:
Health insurance premiums up to a monthly healthcare allowance, and

Unlimited basic preventive health care services, without cost sharing.
The HRP is designed in this way to comply with the new Affordable Care Act Market Reforms (specifically, PHS Act 2711 and PHS Act 2713).
What are Examples of the Basic Preventive Care Services?
Under PHS Act 2713, all group health plans (including HRPs) must provide coverage for all of the certain preventive items and services, and may not impose any cost-sharing requirements (such as a copayment, coinsurance, or deductible).
Examples of basic preventive care services for adults, women, and children include:
Alcohol misuse screening and counseling.

Behavioral assessments for children at recommended ages.

Blood pressure screening for all adults.

Breast feeding interventions to support and promote breast feeding.

Cholesterol screening for adults of certain ages or at higher risk.

Contraception: Food and Drug Administration-approved contraceptive methods, sterilization procedures, and patient education and counseling, as prescribed by a healthcare provider for women with reproductive capacity (not including abortifacient drugs). This does not apply to health plans sponsored by certain exempt "religious employers."

Depression screening for children and adults.

Diabetes (Type 2) screening for adults with high blood pressure.

Folic acid supplements for women who may become pregnant.

Hearing screening for all newborns.

Height, weight and body mass index measurements for children at recommended ages.

HIV screening for everyone ages 15 to 65, and other ages at increased risk.

Immunization vaccines (as recommended by age and population).

Obesity screening and counseling for all adults.

Sexually Transmitted Infection (STI) prevention counseling for adults at higher risk.

Tobacco use screening for all adults and cessation interventions for tobacco users.

Vision screening for all children.

Well-woman visits to get recommended services for women under 65.
For a complete list, see: List of Free Preventive Care Services Covered by New Health Insurance Plans.
What Do You Mean, "Unlimited?"
As mentioned earlier, HRPs are structured to reimburse preventive care. While these basic preventive health services are limited by definition, they are not subject to an annual limit and must be reimbursed by the HRP on an unlimited basis.
As you evaluate employer reimbursement plans, this may sound like a financial risk. But for most employers it is not an issue.
Why? Remember, employees with standard health insurance coverage now have preventive care paid for 100% by their insurance policy. Additionally, employers have the option to require employees to have "minimum essential coverage" to participate in the HRP. This way, employees' health insurance plan covers all preventive care expenses and most employees will not have preventive care expenses to submit for reimbursement.
Tip - Look for a Health Reimbursement Software (such as ZaneHealth) that offers additional protections to help you control costs with the preventive care requirement.
Conclusion
When setting up an employer reimbursement plan for health insurance, remember the HRP is required to reimburse basic preventive care, in addition to health insurance premiums. For most employers, however, reimbursing preventive care is rarely utilized because employees have preventive care covered by their actual health insurance policy. Additionally, employers can use Health Reimbursement Software, such as ZaneHealth, for further cost controls.
What questions do you have about employer reimbursement for health insurance or the preventive care requirement? Leave a comment, and we'll help answer.