Recruiting is more than simply pointing and picking employees - it involves strategy. And just as an NBA team's coach watches players year round in order to recruit, small businesses should be doing the same with candidates. It's what it takes to find the best of the best.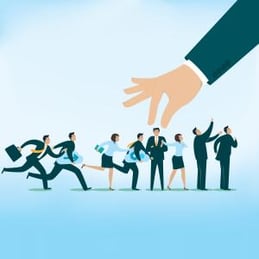 Last week, I wrote an article featured on HR.com about how small business owners can make 2015 thier best recuriting year ever. Here are the highlights from the recent Zane Benefits feature.
Article Highlights
Recruiting is a fun process. You're choosing employees to help your business become better than ever. In order to become successful at recruiting, you must have the mindset that recruiting is fun.
"If you wait until you need an employee, it's too late. You'll rush the process and hire anyone who walks in the door. Make sure you know what you want, and watch for candidates who will make absolutely outstanding employees."
Recruiting a perfect candidate is an ongoing process - it takes time and shouldn't be rushed
Make your candidates' experience the very best.
The article can be accessed via HR.com's website and is a great resource for small business owners and managers.
About HR.com
HR.com equips and certifies leading edge HR professionals with best practices, tips and knowledge to be the best at their game, to develop their career paths and job marketability to increase their own market value. The HR.com feature titled "Recruting in 2015 - How to make it your best year ever" helps small business owners understand how to make 2015 their best recruiting year ever.