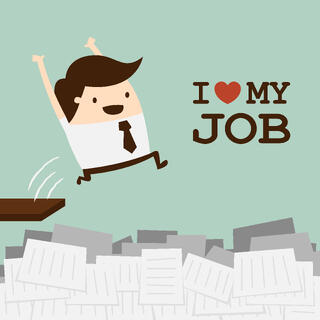 With the new year right around the corner, it is not too early to start thinking about employee retention for 2017. Why? According to the popular job search website Indeed, the number of job searches has increased each year for the past four years, starting around December 22.
Employee turnover is frustrating, time-consuming, and costly, so here are three things you can do to keep your employees from job searching come January.
Start Talking about Your Benefits Package
Autumn may seem a bit early to start discussing benefits for 2017, but remember employees appreciate communication. Whether your 2017 employee benefits are set in stone or you are still in the researching options, communicating often and early-on goes a long way.
For example, send a simple email to your employees informing them you will be negotiating prices with the insurance company soon and any feedback about the health benefits program is encouraged. The simple act of communicating and asking for feedback lets employees know how valued they are at your company.
Additionally, if you are anticipating changes to your benefits in the coming year, early communications gives you time to explain and implement the changes.
Alternative Options for Employee Benefits
If you are a small business who struggles to afford group health insurance, or who wants more control and flexibility, consider "consumerized" options like health reimbursement arrangements (HRAs) and healthcare reimbursement plans (HRPs).
These types of benefit plans offer a space for you to provide tax-free money to your employees to help cover the cost of their healthcare expenses - including health insurance premiums. In turn, the employee is free to choose a health insurance plan that works best for his or her family's needs.
Get Ahead in the Employee Retention Game
Employee retention can be a frustrating topic because, while no one likes to lose a good employee, it can be difficult to monetize how much employee turnover actually costs a business. To make matters more nebulous, the desires of the average employee change over time, so keeping up with trends can be daunting.
There is no magic formula for employee retention, but there are certainly industry standards you can follow.
In the end, the best possible thing you can do to prevent turnover is to listen to your employees. Foster an environment where your employees feel comfortable speaking to someone (preferably, you, the owner) about any issues they may be experiencing — and then do your best to solve their problems.
Conclusion
As the year draws to a close, employees will be setting news year's resolutions — and data shows that many people will make "finding a new job" one of them. Get ahead of the game this year by developing your employee retention strategy early. Your employees will appreciate benefits information being communicated to them in a timely manner and perhaps you will notice less turnover in 2017.
What are you doing to shore up your employee retention strategy for 2017? We'd love to hear your tips! Let us know in the comments below.