It is common for the average person to be confused by their individual health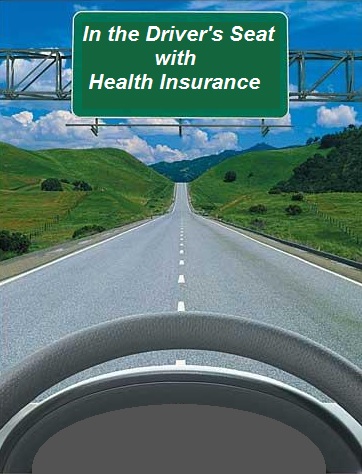 insurance coverage. They receive bills for treatments they thought were covered, the codes don't make any sense, and calling for help can be an exercise in extreme patience. While this feeling is perfectly understandable, it is important to be educated about your health coverage. Here are some simple ways to get on track with your individual health insurance policy — and save yourself some cash.
What is Covered Under My Individual Health Insurance Plan?
As of September 23, 2010, all new individual health insurance policies must cover multiple preventive care services without a copayment or coinsurance (with an in-network provider). This includes Type 2 Diabetes screenings, immunizations, contraception, and well-visits. Doctors offices know this and should not ask you for payment, but if money is requested for a copayment, be sure to ask for the reasoning.
Individual health insurance policies purchased on the Exchanges are required by law to include coverage for preventive and emergent care, pregnancy, maternity, and newborn care (including breastfeeding assistance), prescription drugs, as well as hospital stays. If a doctor or pharmacy give you any trouble with any of the items on the list, call your broker or healthcare.gov immediately.
Knowledge is Power: Your Individual Health Insurance Policy
In addition to comparing individual health insurance policy prices, knowing what is covered by your policy is half the battle in keeping your costs to a minimum. Understanding what treatments and perks you are entitled to can empower you to make more informed financial decisions.
For example, most dental policies cover annual x-rays. As a patient, you can keep track of this to make sure that your dentist does not order more than one per year (misreading your chart might make them believe you are due). In addition, some plans offered on the Exchanges include free 'tele-doc' services, which allows you to call a hotline to ask medical questions prior to visiting an urgent care or ER and paying a hefty copay.
Keep an Eye on Your Bill
Billing errors are more common than people like to believe. Insurance companies pay doctors based on current procedural terminology codes (CPT) and because humans input each CPT code, there is plenty of room for error. This could result in the doctor's office overcharging the insurance company — and the insurance company overcharging you.
One way for you to combat this problem is to thoroughly review each bill that you receive. If you are unsure of a charge or you feel an error has been made, call the number of the provider listed on the bill and ask for assistance. It also never hurts to double check with your doctor's office to make sure it was billed correctly to begin with. You don't need to know any CPT codes to double-check your medical bill before paying!
Conclusion
No matter where or how your individual health insurance plan was purchased, it is important to understand what is covered by your policy. Not knowing the parameters of your coverage could result in you spending more money than necessary. For a full description of your coverage, contact your insurance provider. They will be able to supply you with the information you need.
Are you a smart individual health insurance consumer? How do you stay informed? Let us know in the comments below!