Overview of the Group Health Insurance Study
In a recent brief, The Commonwealth Fund reviews State Trends in Premium and Deductibles from 2003-2009. "In the six years from 2003 to 2009, total family premiums for employer-sponsored plans rose a cumulative average of 41 percent. The six-year increase in family premiums ranged from about 21 percent in the lowest-growth state (Delaware) to 59 percent in the highest-growth state (Louisiana). Seven states saw increases of 50 percent or more, and 23 states saw increases of 40 percent or more, well above the rate of income growth."
Chart - Average Group Health Insurance Premiums From 2003 with projections through 2020: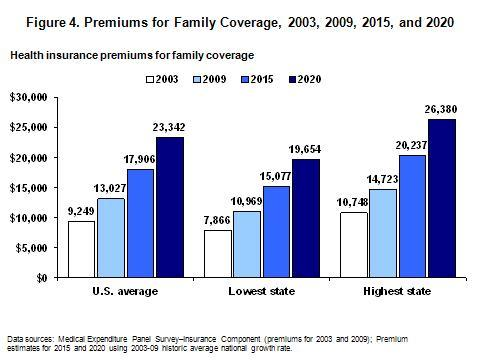 Chart - Summarizing 2009 Family Group Health Insurance Premiums By State: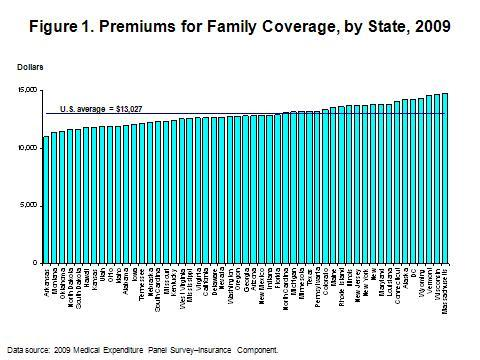 Click here to review the charts.