In the 1970s many U.S. employers were statistically bankrupt due to the expected cost of the defined benefit retirement programs. Starting in the 1980s, employers switched to affordable "defined contribution" (vs. defined benefit) retirement programs which today cover more than 100 million Americans.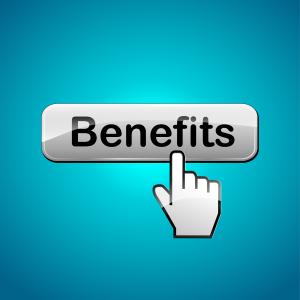 A similar change is taking place in employee health benefits due rising health insurance costs and the 2010-2014 implementation of U.S. Health Care Reform.
Zane Benefits announced today a new affordable health benefits program for small to mid-size employers. With Zane Benefits' "401k for Health Benefits":
(1) Employees use pre-tax salary withholding to pay for affordable personal health policies that employees purchase independent of their employer; and
(2) Employers can choose to optionally contribute tax-free employer funds for certain employees to reimburse a portion of their personal health insurance premium.
Best of all, with Zane Benefits "401k for Health Benefits" the entire program is administered through the employer's payroll system in less than five minutes of administration time per month.
"This is the solution all small employers have been waiting for," says Professor Paul Zane Pilzer, the founder of Zane Benefits. "It is especially relevant today now that Health Care Reform has made it so much easier for employee's to purchase their own personal health insurance independent of any preexisting medical conditions." Since 2010, insurance carriers are no longer allowed to reject applicants for personal health policies under age 18 with preexisting medical conditions, and this mandate is being extended to all U.S. citizens between now and 2014.
According to a recent study by Kaiser Family Foundation, approximately 2 million U.S. small employers with less than 20 employees do not offer group health insurance due to the cost, participation requirements and administration hassles associated with traditional group health insurance. That's because in order to offer group health insurance, small employers must meet special minimum requirements set by the insurance company that typically include:
Minimum Employer Contribution Requirements - Most insurance companies require small employers to contribute a minimum dollar amount, ranging from 50 percent to 75 percent of the premium. If an employer cannot afford the minimum contribution, the insurance company will not provide health insurance to the employer.
Minimum Participation Requirements - Health insurance companies typically require small employers to meet minimum participation requirements. If the required number of employees does not participate in the health insurance plan, the plan will be cancelled.
Administrative Time - Group health insurance plans require employers to invest time and resources into the administration and management of the health plan. If the administrative costs are restrictive, the employer may choose to not offer health benefits.
Click here to read the full press release.