It was nearly impossible to avoid the news about the rocky opening of the federal health insurance exchange, healthcare.gov. Website glitches. Rollout failure. Consumers and brokers frustrated - at their wits' end, even. So, what went wrong?
The federal health insurance exchange website was built by 55 contractors and is one of the most complex pieces of software ever created for the federal government. It communicates in real time with at least 112 different computer systems across the country. In the first 10 days it was open for business, healthcare.gov received 14.6 million unique visits, according to the Obama administration.
The thought of a system this complex that was quickly built and tested minimally makes most people (not just software developers) nervous about what could go wrong.
So, What Went Wrong with Healthcare.gov?
The Washington Post recently published an infographic detailing out the various parts of the federally-run health insurance exchange, and potential problems at various steps.
Disclaimer: This infographic was created by The Washington Post and the views represented in this infographic do not necessarily reflect the views of Zane Benefits, its staff, or its affiliate partners.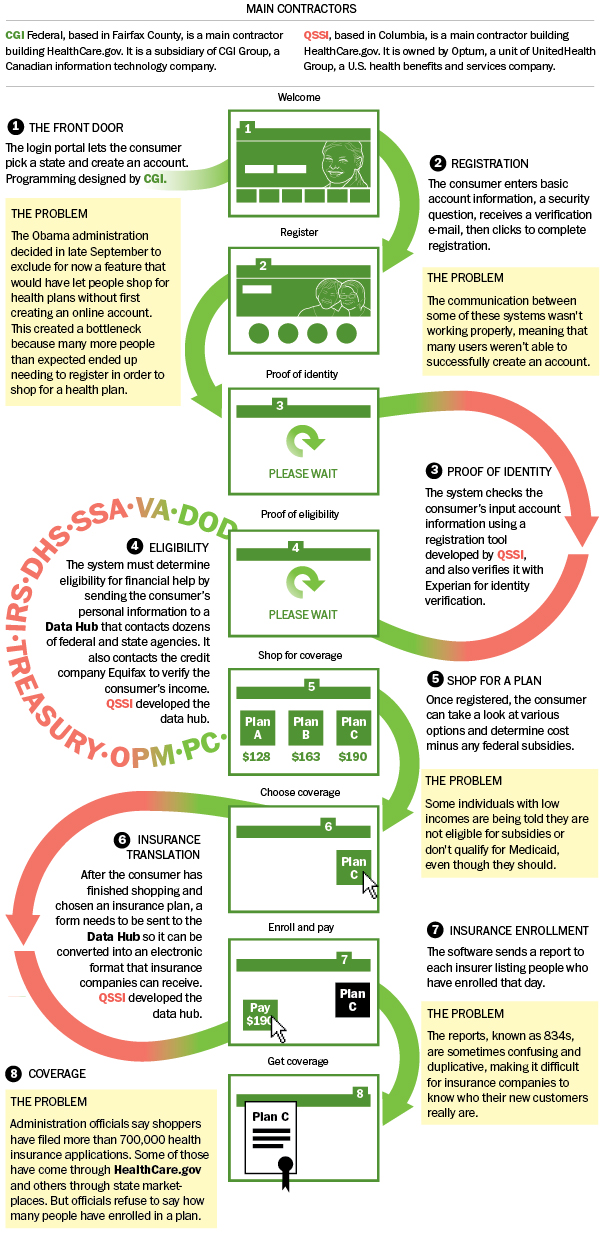 Source: The Washington Post.
What do you think went wrong with the rollout of healthcare.gov? Leave a comment below.