With health reform in full swing, buying individual health insurance is getting easier. And, more employees than ever before will purchase health insurance on their own - just like car insurance. What do you need to know to select the best plan for you and your family? Here are seven things to know about health reform and individual health insurance.
7 Things to Know About Individual Health Insurance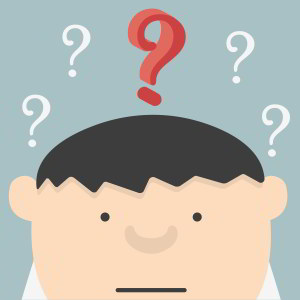 1. Understand the Basic Health Insurance Terms
For many employees, buying health insurance on your own is a new experience. So, if the thought of understanding health insurance terms is intimidating you're not alone. The truth is that most employees don't understand the basics such as deductibles, premiums, co-insurance, co-payments, and networks. As you look at options, take the time to understand the basic terms involved with health insurance. See this glossary of health insurance terms.
2. New Health Insurance Marketplaces
As part of health reform, each state opened a health insurance marketplace (aka "exchange") that provides new coverage options and access to health insurance discounts. Do you know where to go to find your state's marketplace? Click here for a directory.
And remember, to have coverage on January 1, 2014 you'll need to sign up by December 15, 2013. Otherwise, the open enrollment period for 2014 lasts through March 31, 2014.
3. Plans Offered by Standard Levels of Coverage
In the past, it's been hard to understand the coverage levels of plans. That's no longer the case. As of 2014, individual health plans will be categorized in four standardized levels of coverage. These levels are called the metallic tiers of coverage. These levels will help you understand how much the plan will cover, and make it easier to compare similar plans. Read more about the metallic tiers here.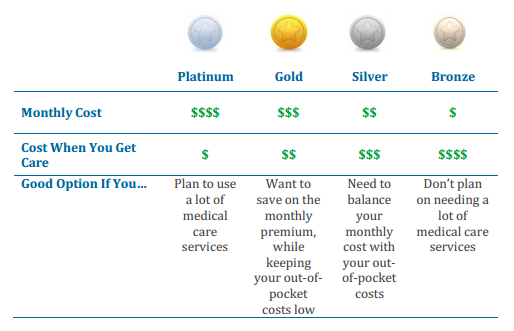 4. Health Insurance Discounts
Based on income and eligibility, massive health insurance discounts ("subsidies") are available to help lower the cost of what you pay for health insurance. How will you know if you are eligible for a discount? You can check out various eligibility calculators (see this one as an example) or create an account with your state marketplace. Once you enter some personal information it will show the plans available to you, and include your discounted price.
5. What Happens if You Don't Have Health Insurance in 2014?
Starting in 2014, if you are not covered under health insurance (by a plan you purchased, through work, or through a government program) then you will likely pay a penalty at tax time. This is sometimes called the "individual mandate". The individual mandate penalty starts at $95/year or 1% of income (which ever is greater) and is phased-in over three years. There are some exceptions, but most people will either need to be covered or pay the fee. Read more about the individual mandate here.
6. Confused by All the Health Reform Acronyms?
Health reform has introduced a new language or terminology and acronyms. You may have heard names such as PPACA, ACA, EHB, FPL, and MAGI. What do all of the acronyms stand for? Look up common health care reform acronyms here.
7. Understand How Your Employer Can Help
Lastly, your employer can provide you both a valued health benefit, and allow you receive the benefits of individual health insurance and the health insurance subsidies, by:
Not offering traditional employer health insurance

Give you and your co-workers a healthcare allowance (also called a "defined contribution health plan") to use on your own health insurance.

You enroll in individual health insurance and receive a discount via a health insurance subsidy (if eligible).

You receive tax-free reimbursement from your employer for your health insurance (up to the amount of your healthcare allowance).
What questions do you have about individual health insurance or health reform? Leave a comment below and we'll help answer them.