On April 3rd, the U.S. House of Representatives passed legislation that would modify the Affordable Care Act's definition of a full-time employee from 30-hours a week to 40-hours a week.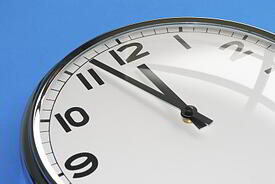 The 248 to 179 vote was largely along party lines, with 18 Democrats joining a unanimous block of 230 Republicans to support the bill. The Save American Workers Act of 2014, H.R. 2575, was introduced by Rep. Todd Young (R-IN).
Will (and should) the ACA definition of a full-time employee be changed to 40-hours a week?
The House-approved bill will now be sent to the Senate where, despite pending bipartisan legislation, it will likely not make it to the floor as a stand-alone bill anytime soon. However, NAHU reports that insiders say the 40-hour legislation may be attached to the minimum wage package the Senate has been working on.
Opponents of the ACA argue that the law's 30-hour definition of full-time employment is leading employers to reduce the hours of many workers in order to avoid the employer mandate - the requirement to either offer full-time employees ACA-compliant health insurance in 2015 (or 2016) or be subject to the employer shared responsibility payments.
The Congressional Budget Office (CBO) estimates that changing the definition of full-time from 30-hours to 40-hours would reduce the number of Americans who receive employer-based health insurance by 1 million, and shift coverage costs to taxpayers. The CBO predicts the bill would increase federal budget deficits by $73.7 million over the next 10 years.
What do you think? Should the ACA definition of a full-time employee be 30-hours or 40-hours? Join the discussion with a comment below.