Insurers across the country are requesting larger individual health insurance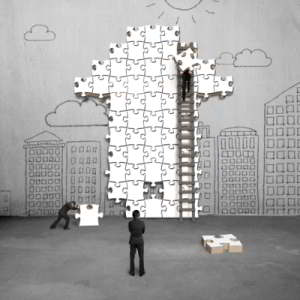 premium increases for 2017, citing financial losses under Obamacare. The proposed rate increases vary significantly from state to state. While these increases will affect consumers, many will not be heavily impacted given the tax credits that are widely available to most exchange participants.
Obamacare 2017: Premium Hikes Sought
Private insurers who offer health plans through an Affordable Care Act (ACA) exchange are seeking to increase their premiums, some by a fairly substantial percentage. For states that have made their 2017 requests public, insurers are making hefty premium requests. In North Carolina, the largest insurer, Blue Cross, is seeking an 18.8 percent increase for 2017, while Aetna is seeking 24.5 percent, and United Healthcare is withdrawing entirely. Insurers in other states, such as New York and Georgia, are attempting to raise rates by 20 percent or more.
Justifications for these rate increases are varied and include factors such as lower-than-expected enrollment and customers who have greater healthcare costs than expected. The ACA, which provides for coverage that is available to all without regard to medical history and at the same price, has raised insurance costs for healthy individuals. This is a problem for insurers, who need to figure out how to get greater numbers of healthy people to purchase coverage to help compensate for the high costs of customers with frequent healthcare expenses. Additionally, certain programs meant to buffer losses of insurers are set to end in 2017.
What to Expect
It is important to note that the proposed rate increases for healthcare insurance differ widely by state. Consulting firm Avalere Health studied nine states and discovered that rate increases ranged from five percent in Washington to 19 percent in Virginia. Avalere found that the popular, low-cost insurance options had smaller increases; it also calculated that the average monthly premium would increase by 12 percent to $503.
Insurers' proposals must still be approved by state regulators. Any request for a rate increase that exceeds 10 percent must be validated by each state's Office of the Insurance Commissioner, and the approved rates probably will not be released until the enrollment period begins on November 1. It is possible that regulators will force insurers to lower rate proposals that have no reasonable justification. Furthermore, many consumers will continue to access affordable coverage because a majority of them qualify for tax credits that reduce their coverage costs.
Conclusion
Obamacare has overhauled the way in which health coverage is priced and sold in America. The resulting changes from these mandates are still reverberating and will take some time to even out as the market matures. Despite the proposed rate hikes, many consumers purchasing coverage through online exchanges will not be substantially impacted given the federal subsidies that are tied to income levels and insurance costs.
What questions do you have about the proposed health insurance rate increases? Let us know in the comments section below.