Salt Lake City, UT - Zane Benefits announced today the company closed a $1.5 million equity financing from existing investors, with participation from Kickstart Seed Fund and Royal Street Investment and Innovation Center.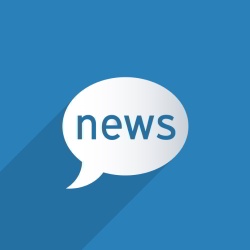 The equity round will provide funding to accelerate Zane's rapid revenue growth and the completion of the Company's next-generation software platform, which provides enhanced flexibility, ease of use and new features to Zane's customers.

"Zane Benefits is transforming the way small businesses offer health insurance by giving employees choice, flexibility and convenience," said Dalton Wright, Partner at Kickstart Seed Fund. "Zane is growing fast and we are excited to share in its mission to reinvent employee benefits for small businesses."

Through Zane Benefits proprietary software, companies offer a health benefit program that reimburses employees for individual health insurance plans bought in the consumer marketplace. Small business owners save time and money while employee shop for the health plan that best fits their families' needs.

"Since 2007, Zane Benefits has helped thousands of small businesses reinvent their employee health benefit programs. Our clients love our simple solution because it saves them time and money, while also helping employees afford health insurance," stated Rick Lindquist recently. "This investment represents an endorsement of our business and gives us an opportunity to broaden our product offering."

Zane Benefits, which currently employs over 50 people in its headquarters in Salt Lake City, is hiring. For more information, go to: http://www.zanebenefits.com/jobs.
About Zane Benefits, Inc.
Zane Benefits is the leader in individual health insurance reimbursement for small businesses. Since 2006, Zane Benefits has been on a mission to bring the benefits of individual health insurance to business owners and their employees. Zane Benefits' software helps businesses reimburse employees for individual health insurance plans for annual savings of 20 to 60 percent compared with traditional employer-provided health insurance. Zane Benefits' software has been featured on the front-page of The Wall Street Journal, USA Today, and The New York Times. Learn more at www.zanebenefits.com.