Upcoming Webinar Helps Small Businesses Create a Stand-Out Human Resources Program
Zane Benefits, which provides small businesses with simple and friendly healthcare solutions, announced today an upcoming webinar with BambooHR, "How to Be a Small Business HR Hero."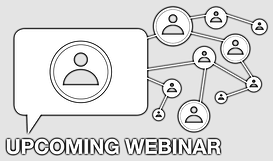 During the webinar, Ben Peterson, CEO of BambooHR, and Rick Lindquist, President of Zane Benefits, will discuss key factors of a stand-out human resources program including recruiting, motivating employees, onboarding, compensation, and health benefits.
HR professionals and small business owners are invited to attend the webinar to learn how to take employee management practices to the next level and recruit and retain the best employees.
Free registration is available at www.zanebenefits.com/resources/webinars. The 45-minute webinar will cover the following topics:
Recruiting great talent

Motivating employees to go the extra mile (and enjoying it)

Onboarding to retain

Avoiding legal mistakes

Offering valuable compensation and benefits​​
About Zane Benefits, Inc.
Zane Benefits, Inc., a software company, helps employers, insurance brokers, and accountants take advantage of new defined contribution health benefits via its proprietary SaaS defined contribution software ("ZaneHealth"). Zane Benefits does not sell insurance. Using Zane's platform, insurance professionals and accountants offer their clients a custom defined contribution plan. Learn more at www.zanebenefits.com.