New eBook Helps Dental Practices Switch to Individual Health Insurance
Zane Benefits, the leader in individual health insurance reimbursement for small businesses, announced today the publication of a new eBook, "The Dental Practice's Guide to Individual Health Insurance Reimbursement." The guide helps dental practices switch to individual health insurance reimbursement and offer excellent health benefits at a controllable cost.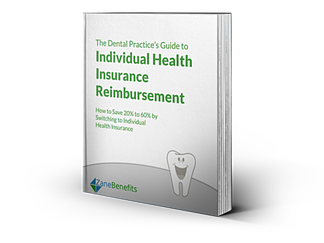 According to Zane Benefits, 100 million Americans will move from employer health insurance to individually-purchased health insurance over the next 10 years.

Individual health insurance is now equal to, and in most cases better than, group health insurance. And, it costs less. Individual health insurance costs about half the price (pre-subsidy) and about one-quarter the price (post-subsidy) than group health insurance.

For dental practices, rising healthcare costs make it more expensive to add new employees and puts a strain on their core business - serving patients.

With a reimbursement program, dental practices have a flexible, affordable health benefits program that helps recruit and retain the best dental staff.
This eBook is a guide for dental practices to offer health benefits to their valued employees.
The 14-page eBook is available for free download at the zanebenefits.com website and covers the following topics:
Why only 44% of small dental practices offer health insurance today

The 3 key advantages of individual health insurance

How to reimburse employees for individual health insurance

Why this approach saves dental practices 20% to 60%
About Zane Benefits, Inc.
Zane Benefits is the leader in individual health insurance reimbursement for small businesses. Since 2006, Zane Benefits has been on a mission to bring the benefits of individual health insurance to business owners and their employees. Zane Benefits' software helps businesses reimburse employees for individual health insurance plans for annual savings of 20 to 60 percent compared with traditional employer-provided health insurance. Zane Benefits' software was been featured on the front-page of The Wall Street Journal, the USA Today, and The New York Times. Learn more at www.zanebenefits.com.