Last week, Zane Benefits' Rick Lindquist discussed the biggest buzzword in employee health benefits, "Private Health Insurance Exchange", via webcast. The feedback has been outstanding, so we decided to make a recording available to everyone!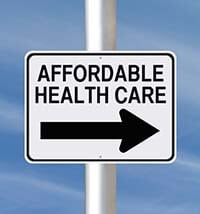 If you find the information in the webinar helpful, please share it with friends or colleagues. You can also download the presentation slides from SlideShare.
Numerous entities ranging from start-ups to new divisions of leading insurance companies have been created to offer new Private Health Exchanges.
So, what is a private health insurance exchange? Webster defines an exchange as a place where things or services are exchanged, such as a store or shop specializing in merchandise usually of a particular type.
Employers and health insurance professionals should download this webinar to learn what a private health exchange really is: a store or shop specializing in health insurance merchandise.
About Zane Benefits, Inc.
Zane Benefits, Inc, a software company, helps insurance brokers, accountants, and employers take advantage of new defined contribution health benefits and private exchanges via its proprietary SaaS online health benefits software. Zane Benefits does not sell insurance. Using Zane's platform, insurance professionals and accountants offer their clients a defined contribution health plan with multiple individual health insurance options via a private health exchange of their choice. Learn more at www.zanebenefits.com.