With the end of the year approaching, many small businesses owners and HR professionals are immersed in 2015 planning and strategy. If you need some inspiration to help you plan for a successful year, here's a look at our top five small business HR articles of 2014 to help you out.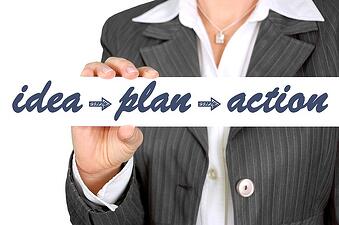 In the wake of changes due to the Affordable Care Act (ACA), it comes as no surprise that healthcare benefits are a major concern to employers. In fact, according to the 2014 Benefits Strategy and Benchmarking Survey, conducted by Arthur J. Gallagher & Company, the two biggest challenges employers face are 1) controlling benefit costs and 2) attracting and retaining a competitive workforce. This article provides a look at these two challenges and how they affect employers and employees. >> Read More
One of the biggest HR trends this year is building a company culture of health as a way to create and maintain a healthy and productive workforce. This article outlines how building a company culture of health is more likely to lead to happier and less stressed employees. >> Read More
While huge corporations can afford to offer in-house massages and catered lunches, perks don't always have to be extravagant. Small businesses and startups can afford to offer great employee perks too. Here is our list of the ultimate low-cost employee perks. >> Read More
For small business owners, HR demands can feel like a juggling act. It can be difficult to pull time away from growing the company in order to administer benefits, payroll, and hiring. Not only do these tasks need to be attended to consistently, but it is important that they be compliant with all state and federal regulations. This article offers a few ways to handle your small business human resources effectively. >> Read More
Enrollment season is upon us and HR professionals, benefits managers, and small business owners everywhere are tasked with helping employees understand their health benefits. This article outlines five tips that can help you help your employees to understand health benefits. >> Read More
Which of our small business HR articles were your favorite? What type of articles would you like to see in 2015? Leave a comment below.
Photo credit: Pixabay