Today, Employee Benefit Adviser (EBA) posted six health care trend predictions for 2014 (see EBA's article here). For their health care predictions, EBA interviewed health care industry experts including Zane Benefits' President Rick Lindquist.
Below is a summary of their health care trends for 2014. What predictions would you add to the list?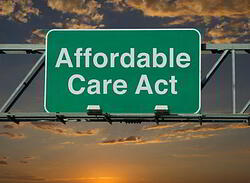 Six Health Care Predictions for 2014
1. Complying with the ACA
Mark S. Gaunya, Principal at Borislow Insurance, predicts the ACA will continue to have an impact in 2014 as employers continue to grapple with the employer mandate and penalties that have been pushed to 2015.
2. Losing Coverage
Gaunya also predicts many people will be surprised on January 1st when they realize their coverage has been dropped, or their coverage and networks have changed.
3. Health care eligibility issues
Employment lawyer Keith R. McMurdy of Fox Rothschild LLP predicts many plan sponsors in 2014 are going to have problems with plan eligibility definitions, in the wave of the ACA and Windsor decision on DOMA.
4. Uneven risk pools that will hurt carriers
Thom Mangan, CEO of United Benefit Advisors, predicts insurance carriers whose plans are sold through the exchanges will issue earnings reports much worse than average in 2014, because of the uneven risk pools.
5. A small rise in health care costs
PricewatehouseCoopers (PwC) Health Research Institute predicts a net medical cost increase rate of 4.5%, after accounting for benefit design changes, such as higher deductibles.
6. A request to drop coverage
Rick Lindquist, President of Zane Benefits Inc., predicts individual employees will realize they can get individual health coverage for less than their employer's group health plan. "As a result, employees will start asking their employers to drop coverage, which will cause the small businesses health insurance market to implode in favor of defined contribution health benefits."
Source: Employee Benefit Adviser (EBA)
Do you agree with these trends? What health care trends do you predict for 2014? Leave a comment below.