The year is still young, but a survey conducted at the close of 2016 indicates that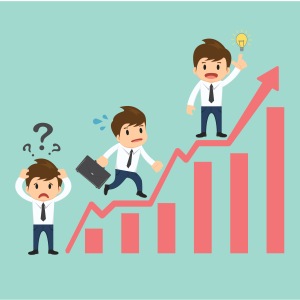 small business owners are confident about growth in 2017.
According to data gathered by the National Federation of Independent Business (NFIB), optimism among small business owners increased by 7.4 points in December 2016—the biggest single jump since 1980 and the highest surge since 2004.
Employers Feel Good About Growth
Small businesses—which are defined as having 500 or fewer employees—are the bedrock of the nation's economy, with small businesses accounting for 54 percent of all U.S. sales and 55 percent of all jobs, according to the Small Business Administration.
The NFIB survey, which includes responses from 619 small businesses, asked companies how they feel about 10 factors related to overall optimism. Key takeaways from the survey include:
Fifty percent of small business owners said they anticipate business conditions to improve over the next six months.
Fifty-one percent of survey respondents reported they were hiring or trying to hire new employees.
Sixteen percent of small business owners said they planned to create new jobs.
As noted in a Bloomberg analysis of the NFIB survey, the data shows that the number of business owners who believe it's a good time to expand is three times the average of the current expansion rate.
Good Benefits Key to Hiring Effectively
Although the overall outlook of small business owners is positive, they also identified areas that inhibit growth.
Specifically, nearly 1 in 10 small business owners responded that the cost or availability of insurance was the "single most important problem" confronting their business.
When companies turn their eye toward growth, they need to attract new talent while ensuring current employees remain confident and happy about their jobs. One of the best ways for employers to maintain the balance between growth and employee retention is to offer good benefits packages.
QSEHRA a Good Solution for Small Businesses
The high cost of health care continues to be a challenge for businesses, with a recent report from Kaiser/HRET Employer Health Benefits showing that prices for medication, doctor visits, and health insurance are the highest they've been in over 30 years.
The qualified small employer health reimbursement arrangement (QSEHRA) is one individual health insurance option that allows employers to offer their employees high-quality health benefits while keeping costs fixed.
Conclusion
When it comes to benefits, employees appreciate the freedom of choice associated with individual health insurance. Small businesses can improve employee retention and achieve their growth goals by offering flexible health benefit choices to current and prospective employees.