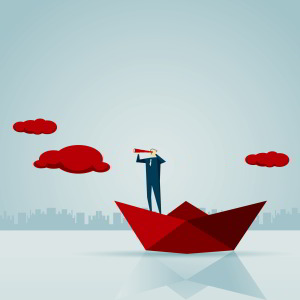 Small businesses face unique challenges, but there is one problem that consistently keeps small business owners up at night: rising healthcare costs.
In fact, when the National Federation of Independent Businesses (NFIB) released their annual report earlier this year, they found that, for the 29th consecutive year, healthcare costs remain a number one concern.
So with the end of the year fast approaching, are small businesses overcoming these challenges in 2015?

Healthcare a Major Small Business Challenge
A major challenge for small businesses in America continues to be escalating healthcare costs.
A recent study by the Kaiser Family Foundation (Kaiser) and Health Research & Educational Trust (HRET) found that employer-sponsored health insurance premiums continue to rise, with premiums increasing four (4) percent in 2015, to $17,545 a year for a family. It is not surprising that the study also found small employers are much less likely to offer health insurance.
For employees, the news does not get any better. Kaiser found deductibles are rising nearly three times as fast as premiums and seven times as fast as wages and inflation.
Healthcare Relief on the Way?
While the situation might seem dismal, there are signs help could be on the way.
Earlier this year, a bipartisan bill was introduced by U.S. Senators Charles Grassley (R-IA) and Heidi Heitkamp (D-ND) and Representatives Charles Boustany (R-LA) and Mike Thompson (D-CA) that would provide small businesses with access to affordable healthcare options.
Specifically, the Small Business Healthcare Relief Act would:
Allow small employers to use tax-advantaged funding (via Health Reimbursement Arrangements) to assist employees with their out-of-pocket individual health insurance and related medical costs
Provide exemptions from current compliance requirements and associated penalties
This is an extremely positive development.
If this legislation becomes law, small businesses with fewer than 50 employees will have another option in the face of rising group premiums. In addition, employees could be reimbursed for out-of-pocket and related medical costs as they struggle to meet their rising deductibles.
How to Help U.S. Small Businesses
You can help by contacting your Members of Congress today! Let them know how important the Small Business Healthcare Relief Act is to our small business community.
Together, we can work to break the 29 year trend and take the concern of rising healthcare costs away from small business once and for all.