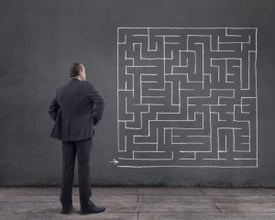 The Affordable Care Act (aka ACA or "Obamacare") made it possible for smaller businesses to offer health benefits, but nothing about it is simple. Last week, Zane Benefits President and CEO Rick Lindquist wrote an article featured on Entrepreneur.com discussing five tactics to make buying health benefits easier and more effective.
Here are highlights from the Entrepreneur.com article.
Article Highlights - Make Shopping for Health Benefits Easier
As businesses evaluate and shop for health benefits, Lindquist outlines five tactics to simplify the process and help the business achieve its health benefit goals and budget.
1. Understand the value of health benefits
There are measurable advantages to offering employee health benefits. To measure the return on your investment, understand how benefits fit in to your overall recruiting and retention strategy.
2. Set a budget
Before you begin to shop for health benefits, set a budget and evaluate the business's ability to absorb annual fluctuations in cost.
3. Assess ACA requirements
As you shop for health benefits, evaluate if the business is on the hook for the employer mandate and employer shared responsibility fees.
4. Evaluate the options
The legwork is done. Now it's time to evaluate health benefit options.
5. Determine which type of plan works best for the business
Depending on how the ACA impacts your business and your health benefits objectives, you may find that one type of health benefit outweighs another.
As Lindquist concludes, "[Small and Medium-sized Businesses (SMBs)] face unique challenges in offering health benefits. However, new opportunities in the individual market give SMBs new options for offering employees comprehensive health benefits. Forward thinking business owners are adopting individual health insurance and a defined contribution model of health benefits."
Read the full article on Entrepreneur.com.