The Colorado Department of Insurance has formally repealed the
2009 Colorado Department of Insurance Bulletin No. B-4.32
regarding Health Reimbursement Arrangements (HRAs) and Small Group Health Plans. In addition, the Colorado Department of Insurance issued
Final Agency Order No O-11-064
which changed the Department's position on how HRAs can be used in Colorado to reimburse employees for individual health insurance premiums.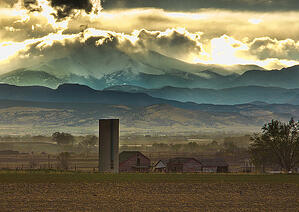 "The Final Agency Order absolutely confirms that employers of any size may establish HRAs that reimburse for individual health insurance expenses without triggering small group health insurance regulation on the individual policies", says Rick Lindquist, Director of Sales, for Zane Benefits, a leading software supplier of HRA platforms to employers.
Background
On June 24, 2009, the Colorado Department of Insurance released Bulletin No. B-4.32 regarding "Health Reimbursement Arrangements and Small Group Health Plans".
The purpose of Bulletin No. B-4.23, according to the Department of Insurance, was to "provide guidance to health carriers, insurance producers, employers with 50 or fewer employees, and employees of such employers" when implementing HRAs that could reimburse health insurance premium expenses. However, due to several inaccuracies in the Bulletin, the Bulletin had the opposite effect on the Colorado small employer market for health insurance.
On June 21, 2010, CoverColorado, the state's high risk pool, filed a Petition for Declaratory Judgment requesting that the Colorado Department of Insurance formally rule on the legality of HRAs in the small employer market.
As a result, the Colorado Department of Insurance made a decision and
Final Agency Order No O-11-064
was issued.
"The impact of this Final Agency Order cannot be understated," says Mr. Lindquist. "Insurance agents and carriers can now educate employers and their employees about defined contribution health plans."
Click here to read the full press release.
Note: this should not be taken as tax or legal advice.
Photo Credit: Flickr, Steven Bratman