Learn How Health Reform and the Economy are Impacting 2012 Renewals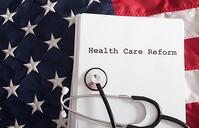 New federal regulations are forcing employers to consider alternative health benefit options for 2012. Zane Benefits, Inc. (
http://www.ZaneBenefits.com
) announced today a new free webinar series focused on educating insurance agents on new solutions that will increase client retention rates amid the impact of health care reform.
The next webinar entitled,
"How Health Care Reform and the Economy are Affecting 2012 Group and Individual Insurance Renewals"
, will be presented by Professor Paul Zane Pilzer, a leading expert in defined contribution health benefits, on
Tuesday, November 15th, 2011 at 2:00 pm EST
.
Pilzer is a world-renowned economist, the author of nine best-selling books and founder of the two leading suppliers of personalized health benefits. On October 14, 2011, the Obama Administration announced they would not implement the CLASS ACT (i.e. the Long Term Care Program from the health care reform bill) due to lack of funding. According to Pilzer, "this has major implications for the future funding of the health care reform bill".

Click here to read the full press release.