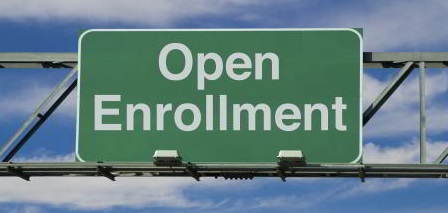 In most states, small businesses planning to purchase group coverage through the Small Business Health Options (SHOP) marketplaces will have to wait until November 1 to enroll online. SHOP marketplaces were planned to open for enrollment on October 1. It was announced that the federally-run SHOP marketplace is delaying online enrollment until November 1.
According to Gary Cohen, the Deputy Administrator and Director of the Center for Consumer Information and Insurance Oversight, explains, "we wanted to make sure that we got it right and that it was going to be as helpful to small businesses as it possibly could be."
Individual Health Insurance Marketplaces Still on Schedule
The federally-facilitated individual online marketplaces are still set to open October 1 for enrollment, and SHOP marketplaces in states implementing their own SHOP marketplace should be open for enrollment on October 1 as well. In addition, small businesses are able to enroll by phone, mail, or fax beginning October 1. The federally-run SHOP marketplace website will be live (www.healthcare.gov), but will not be available for small group plan comparison or enrollment until November 1. Until then, the federal government will provide a PDF version of the application, which small businesses can fill out and mail or fax in.
Delay in SHOP Online Enrollment is "Not a Big Deal"
John Arensmeyer, chief executive of the Small Business Majority – an organization that supports the health law – said, "We're disappointed that everything isn't locked and ready to go, but I don't think that this is a big deal. It will be fully up and running by November, and coverage will start in January."
Other people in the healthcare and small business field agree that this delay does not change anything essential within the Affordable Care Act. In addition, unlike the individual exchanges, which are only open for enrollment for a few months of the year, the SHOP marketplace stays open for enrollment all year. November should still give businesses plenty of time to shop around and enroll, and additionally doesn't shorten the time that they have, as enrollment is open year-round.
To see if your state will be operating on a state or federally-run model for its SHOP marketplace see the map below, or see this article with links to each state's marketplace website.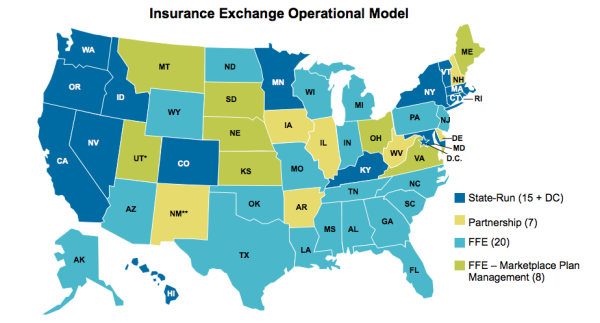 What do you think - will the delay in online enrollment for the SHOP Exchange make a big difference? Leave a comment below.