New studies predict that small businesses in the U.S. are gearing up to abandon traditional health coverage in favor of a defined contribution strategy. Defined contribution health plans are the next benefits trend for small businesses and health insurance brokers, alike.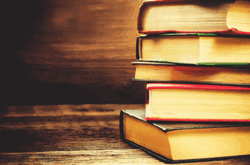 Why? A "pure" defined contribution approach provides a simple small business health insurance solution for employers who want to offer health insurance but either (1) cannot afford to enter the small group market, or (2) cannot afford their current health insurance premiums.
For brokers, a defined contribution strategy offers a solution to increase individual health insurance policy sales and retain clients who are canceling group health insurance.
3 Simple Ways Brokers Use Defined Contribution to Grow their Book of Business
Here are three simple ways brokers utilize defined contribution to help grow their insurance business:
A New Solution for Small Businesses Without Group Health Insurance – Over 2.3 million small businesses don't offer health insurance in the US. However, the majority of small businesses want to offer health insurance to recruit and retain the top employees. And, many who don't offer health insurance are shopping. Before defined contribution, there was little a broker could do to help companies that couldn't afford to offer group health insurance. Defined contribution plans allow an employer to control its costs on a monthly basis while still reaping 100% of the tax advantages associated with traditional employer-sponsored health insurance. There are no minimum or maximum contribution requirements. By offering a defined contribution solution, brokers have another tool to help small businesses provide health insurance.

Increased Individual Health Insurance Sales – With a defined contribution healthcare plan, brokers become a "401k-like" advisor for individual health insurance, and help employees pick the best health insurance plan for their family. As a result, brokers everywhere are dusting off their once-ignored individual product lines to meet the demands that defined contribution healthcare plans are generating. Defined contribution plans become a lead generation tool for individual health insurance sales.

Increased Voluntary Healthcare Sales – Defined contribution healthcare plans can be used to reimburse voluntary products like Dental, Vision, Accident and Long Term Care plans.