On July 5, 2013 the Obama administration announced they were loosening the requirements of the state health insurance Marketplaces to verify the income and coverage status of individuals applying for subsidized health insurance through the Marketplaces ("Exchanges").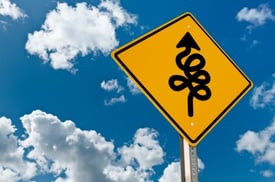 Originally, the Marketplaces were required to verify every applicant's income status for determining eligibility for health insurance premium subsidies and cost-sharing assistance.
The final rule now allows the Marketplaces to conduct random checks on income eligibility in 2014, in cases where income cannot be verified electronically against other data such as tax records.
"For income verification, for the first year of operations, we are providing Exchanges with temporarily expanded discretion to accept an attestation of projected annual household income without further verification." (Source: CMS-2334-F).
In regards to checking an applicant's employer-sponsored health insurance coverage status, originally the Marketplaces were required to conduct random audits. This requirement has been delayed to 2015 for the state-run Marketplaces. The 34 federally-run Marketplaces will start the random checks to verify applicant insurance coverage status in 2014, as originally planned.
The HHS attributes the delay in income and insurance coverage verification to technical and bureaucratic challenges. This announcement comes only a few days after the announcement of the delay of the employer mandate until 2015.
Click here for the 606-page final rule (CMS-2334-F).