Business Info:
The Burris Financial Group is located in Western North Carolina and specializes in financial services and employee health benefits. The Burris Financial Group is a small, family owned consultation business that was birthed from seeing hard working Americans coming up short either during their working years and mostly at the end of their ability to earn income. The Burris Financial Group helps clients by bringing together the best consultants, coaches, and companies to offer clients comprehensive financial and health insurance solutions.
"We are a full service insurance agency that believes in getting the client the best possible price and value. We pride our self in customer service, new technologies, and helping clients find innovative solutions for their financial and health insurance needs."
Website:
www.theburrisfinancialgroup.com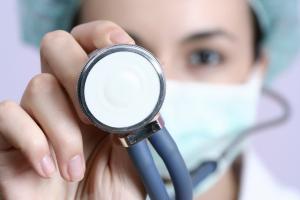 Location:
Waynesville, North Carolina
Serving clients in North Carolina, Texas, and South Carolina
Contact:
Ed Burris, Owner
828-421-7991
Partnership Overview:
The Burris Financial Group partnered with Zane Benefits in February 2013 to offer clients custom defined contribution solutions. Using the ZaneHRA solution, the Burris Financial Group helps small businesses offer health benefits for the first time and find innovative solutions. The partnership with Zane Benefits has allowed the group to expand their client offerings and adapt to health reform changes.
For more information, visit The Burris Financial Group's Defined Contribution website.
Benefit Services & Solutions:
The Burris Financial Group specializes in:
Individual health insurance
Defined contribution health plans
Small business health insurance solutions
Financial consulting
Financial products
The Zane Partner Experience:
Owner Ed Burris says: "As I researched defined contribution and HRAs, Zane Benefits emerged as the leader in the field. Zane Benefits' team thoroughly understands the business owners' needs. Working with Zane Benefits is a simple process for the business owner, employee, and the agent."