Recently, a bipartisan bill was introduced to Congress to separate insurance broker commissions from the medical loss ratio (MLR) under the Patient Protection and Affordable Care Act (PPACA).
HR 2328 was introduced to Congress on June 12, 2013 by Rep. Mike Rogers. The bill would amend title XXVII of the Public Health Service Act to preserve consumer and employer access to licensed independent insurance producers. Essentially, it would remove broker commissions from the MLR calculation. If passed, this bill would provide huge relief to insurance producers, who have felt the impact on their insurance business over the last two years.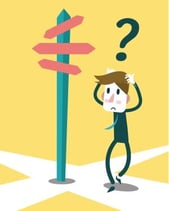 Medical Loss Ratio (MLR) - What is It?
The MLR is the percentage of insurance premium dollars spent on health care claims.
Since January 1, 2011, insurance companies have been required to report the proportion of premium dollars spent on clinical services and other costs.
For large group plans, the minimum MLR is 85%. For small group and individual plans, the minimum MLR is 80%.
This leaves only 15%-20% for profit and administrative expenses, including broker commissions. To comply with the law, insurers have reduced broker commissions — this has had a huge impact on producers.
HR 2328: Access to Professional Health Insurance Advisors Act of 2013
According to HR 2328, the bill addresses the following findings:
(1) Licensed independent insurance producers (agents and brokers) provide a wide range of services for both individual consumers and the business community. Producers interface with insurers, acquire quotes, analyze plan options, and consult clients through the purchase of health insurance.
(2) Licensed independent insurance producers provide guidance regarding benefit and contribution arrangements to ensure compliance with applicable State and Federal laws and regulations; assist with establishing section 125 plan tax savings under the Internal Revenue Code, health reimbursement arrangements, flexible spending arrangements, and other programs to maximize tax advantages and ensure compliance with applicable Internal Revenue Service guidelines; create educational materials and provide on-site assistance to aid in employee benefit communication; assist in managing eligibility for new hires and terminated employees; provide advocacy for employees through the health insurance claim process; and advocate for employers with insurers in developing proposals, renewals, and for service issues throughout the year.
(3) In order to meet these responsibilities, licensed independent insurance producers are required to complete continuing education on an ongoing basis in order to maintain appropriate licenses. This requirement to maintain educational standards helps assure the insured public that producers remain current with the ever-evolving insurance market.
(4) It is essential that licensed independent insurance producers continue to perform these duties, and others, as the Patient Protection and Affordable Care Act has made significant changes to the regulatory environment for health plans. To understand these changes, employers and consumers will need professional guidance even more in the future. This service is especially important for small businesses, as such producers often fill the role of a human resources department as well as professional consultant.
(5) The National Association of Insurance Commissioners--whose core mission is to protect consumers in all aspects of the business of insurance--strongly advocates for the continuing role of licensed independent insurance producers in health insurance, and has expressed that the ability of insurance agents and brokers to continue assisting health insurance consumers at a time of rapid insurance market changes is more essential than ever.
(6) It is critical that the indispensable role played by licensed independent insurance producers is recognized and protected.
Click here to read the proposed bill.
The bill is currently in the House Energy and Commerce Committee for review.