Starting in 2014, as part of the Affordable Care Act (ACA), health insurance coverage for individuals and small businesses will become available through new state health insurance marketplaces. Most importantly, the key tax credits (e.g. the small business healthcare tax credits) and tax subsidies (e.g. individual health insurance tax subsidies) will only be available for coverage purchased via a state health insurance exchanges.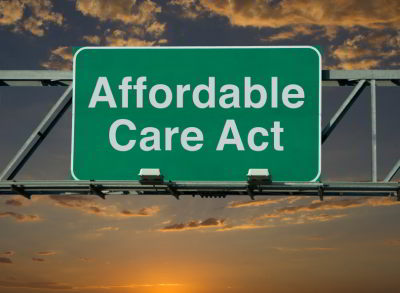 All states have three options for setting up a state health insurance exchange for 2014:
Build a State-Based Exchange

Enter into a State-Federal Partnership Exchange

Default to a Federally-Facilitated Exchange
Michigan initially planned on offering a state-based or state-federal partnership exchange but announced in March 2013 it will default to a federally-facilitated exchange. The exchange will open to residents October 1, 2013 for coverage starting January 1, 2014.
Michigan Health Insurance Exchange - What is it?
The Michigan Health Insurance Exchange will offer individuals, families and small businesses a new way to shop for health insurance. Beginning Oct. 1, 2013, Michigan residents will be able to shop for health insurance, compare plans and access any applicable tax credits to lower the cost of health insurance through the federally-run Marketplace. The SHOP Exchange will also be available to small businesses.
Approximately 1,145,500 or 14% of Michigan's non-elderly residents are uninsured, of whom 1,072,509 (94%) may qualify for either tax credits to purchase coverage in the Marketplace or for Medicaid if Michigan participates in the Medicaid expansion.
Michigan Health Insurance Exchange - How was it Formed?
Originally, Michigan was planning for a state-based or state-federal partnership exchange. Governor Rick Snyder supported the creation of MI Health Marketplace, a nonprofit to oversee the state's health insurance exchange. However Governor Snyder acknowledged on November 16, 2012, that without authorizing legislation, he would plan for a state-federal partnership exchange. The state began moving in the direction of a partnership in August 2012 due to legislative opposition that left the state unable to meet the federal timetable for implementation. On March 5, 2013, Michigan received conditional approval from the U.S. Department of Health and Human Services (HHS) to establish a partnership exchange.
However, on March 21, 2013 the state Senate recessed without meeting a deadline to vote on accepting federal funds for the exchange causing Michigan to default to a federally-facilitated exchange.
According to a March 22, 2013 interview with Michigan Radio, Governor Rick Snyder has stated that leaving the exchange to the federal government is a mistake. "The state exchange is something I'd ultimately prefer because, otherwise, if you have a federal exchange, you're going to have people at the federal government taking care of Michigan citizens and my preference is to have Michiganders helping Michiganders in terms of customer service."
Click here to read more about about the Michigan Health Insurance Exchange via healthcare.gov.