Starting in 2014, as part of the Affordable Care Act (ACA), health insurance coverage for individuals and small businesses will become available through new state health insurance exchanges.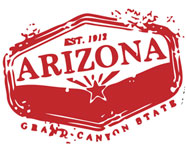 As a recap, all states have three options for setting up a state health insurance exchange for 2014:
Build a State-Based Exchange

Enter into a State-Federal Partnership Exchange

Default to a Federally-Facilitated Exchange
Governor Jan Brewer announced in November 2012 that Arizona would default to a federally-facilitated health insurance exchange.
Arizona Health Insurance Exchange - History
Originally, Arizona established the Office of Health Insurance Exchange to "organize the health insurance marketplace for easier evaluation by individuals and small businesses to acquire affordable health insurance." In 2011, the legislation establishing a state-based health insurance exchange failed.
On November 28, 2012, Governor Jan Brewer informed federal officials that Arizona would default to a federally-facilitated health insurance exchange. In the official statement by the State of Arizona, Governor Brewer explained "This decision comes following an extensive research and outreach process during which my team of health advisers conducted public hearings and met with HHS, patient advocates and representatives of Arizona hospitals, health providers, insurers, tribal groups and other members of the health care community."
More information on Arizona's health insurance exchange planning process can be found at www.azgovernor.gov/hix/.
Arizona Health Insurance Exchange - What is It?
The Arizona health insurance exchange will be operated through the federally-run health insurance exchange, called the Health Insurance Marketplace ("Marketplace").
According to healthcare.gov, starting in October 2013 Arizona residents will be able to access information about all the plans available through the Marketplace. The SHOP Exchange will also be available to small businesses. Coverage from the Marketplace starts in January 2014.
According to an estimate by the Kaiser Family Foundation, 1.18 million of 6.5 million Arizonans (18%) did not have health insurance in 2011. According to the Governor's office, an estimated 470,000 (out of 621,000 eligible residents) are expected to purchase insurance through the exchange by 2016.
Details on Marketplace such as what it will look like, and what plans will be available, are still limited.
More information for consumers can be found at http://www.healthcare.gov/marketplace.
More information for professionals can be found at http://marketplace.cms.gov/.