Business Info: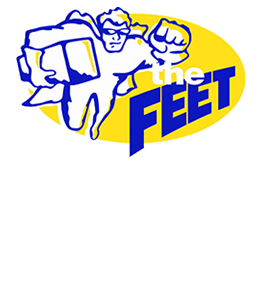 The Feet, Inc. is a Northern Colorado based company that has multiple capabilities in the delivery and logistic industries. Their hub-and-spoke network has become the core courier network in Colorado and Wyoming. Utilizing sophisticated dispatch software and cutting edge, GPS enabled devices, The Feet can dispatch and track parcels from Casper, Wyoming to Castle Rock, Colorado. With same day delivery options, medical courier expertise, and liftgate services, The Feet has become one of the fastest growing couriers in Colorado.
Website:
Industry:
Logistics
Contact Name:
John Buoniconti, Vice President
The Challenge:
The Feet, Inc. depends on health benefits for recruiting and retaining top employees. When their group health plan exceeded internal budgets, The Feet needed a new health benefits solution that offered the same level of health care for its employees while remaining within budget.
The Solution:
In September 2009, The Feet partnered with Zane Benefits to offer a ZaneHealth. The Feet now uses tax-deductible funds to grant monthly allowances to their staff for individual health insurance premiums. Employees use these allowances tax-free, and have the flexibility of creating health care solutions that best fit their needs.
John Buoniconti, Vice President, states, "We used to offer group health insurance, but with the changes in the market, setting up defined contribution for our employees made much more sense. Not only have we seen savings, but more of our employees are spending less out-of-pocket and getting better health care. I couldn't be more happy with the ZaneHealth software and staff. The Zane staff acts quickly with any questions or requests."
Measurable Results:
The Feet, Inc. creates health care savings for the corporation and employees using ZaneHealth.

Employees receive tax-free dollars for use on private insurance.