Business Info: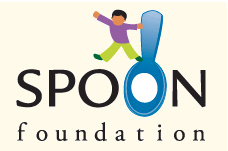 SPOON Foundation, is a non-profit for child nutrition located in Portland, Oregon. SPOON is dedicated to meeting the unique nutrition and feeding needs of orphaned, fostered and adopted children. SPOON is raising awareness, building knowledge and creating sustainable nutrition solutions for children. Expanding its reach around the globe, SPOON will be working in China, Haiti, India, Kazakhstan, Kyrgyzstan, Russia, Tajikistan, and Vietnam over the coming year. Through strong partnerships with researchers, clinicians, NGOs and policy leaders, SPOON Foundation aims to ensure that children deprived of permanent parental care get the nutrition they need to grow to their full potential.
Website:
Industry:
Non-Profit Organization – Child Nutrition
Contact Name:
Jason O'Leary, Administrative Coordinator
The Challenge:
SPOON Foundation needed health benefits to promote recruitment and retention within their organization. As a non-profit, SPOON needed a health care solution that was affordable, yet still offered competitive and flexible benefits for its employees.
The Solution:
In March 2012, SPOON partnered with Zane Benefits to offer their employees a Defined Contribution ZaneHealth plan. Employees now choose their own individual health plans and are reimbursed tax-free for insurance premiums. As the organization grows, SPOON can increase benefits options without involving a group insurance provider.
Jason O'Leary, Administrative Coordinator for SPOON Foundation, states, "The online application is user-friendly and intuitive. Zane staff is always available, responsive, and efficient."
Brita Johnson, Operations Director at SPOON, says, "I would recommend Zane to other organizations seeking a flexible, affordable way to support the health and wellness of their employees."
Measurable Results:
Using ZaneHealth, SPOON Foundation created an affordable Defined Contribution health benefits solution

Employees have a competitive health care plan that offers flexibility