Recently, Assurant Health announced it would enter the public Health Insurance Exchanges ("Marketplaces") in 16 states in 2015.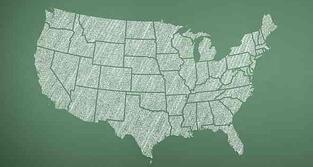 According to Milwaukee-based Assurant Health, the 16 states include Arizona, Florida, Georgia, Illinois, Indiana, Michigan, Montana, Nebraska, New Hampshire, Nevada, Ohio, Oklahoma, Pennsylvania, South Carolina, Tennessee, and Texas.
For those following the Affordable Care Act (ACA), this is significant news. Assurant Health sold policies off the Exchanges in 41 states last year, but were absent from the public Health Insurance Exchanges.
Now, with over 8 million enrollees in the first open enrollment period and more information about the demographic of enrollees, Assurant Health is just one of the major carriers planning to expand their public Exchange offerings in 2015.
Other major carriers expanding Exchange offerings in 2015 are United Healthcare, Aetna, Humana, and Cigna.
For consumers, this news means more individual health plans to choose from and more competition in many of the state Exchanges.
See related: