In the past, if you've been self-employed, a freelancer, or an entrepreneur it's been difficult - sometimes comical - to secure affordable health insurance.
One benefit of the Affordable Care Act (ACA) is that, despite it's rocky roll-out, the law makes applying for health insurance easier and more affordable for many.
Jen Sorensen's comic portrays her experience applying for health insurance as a freelancer and her experience with ObamaCare.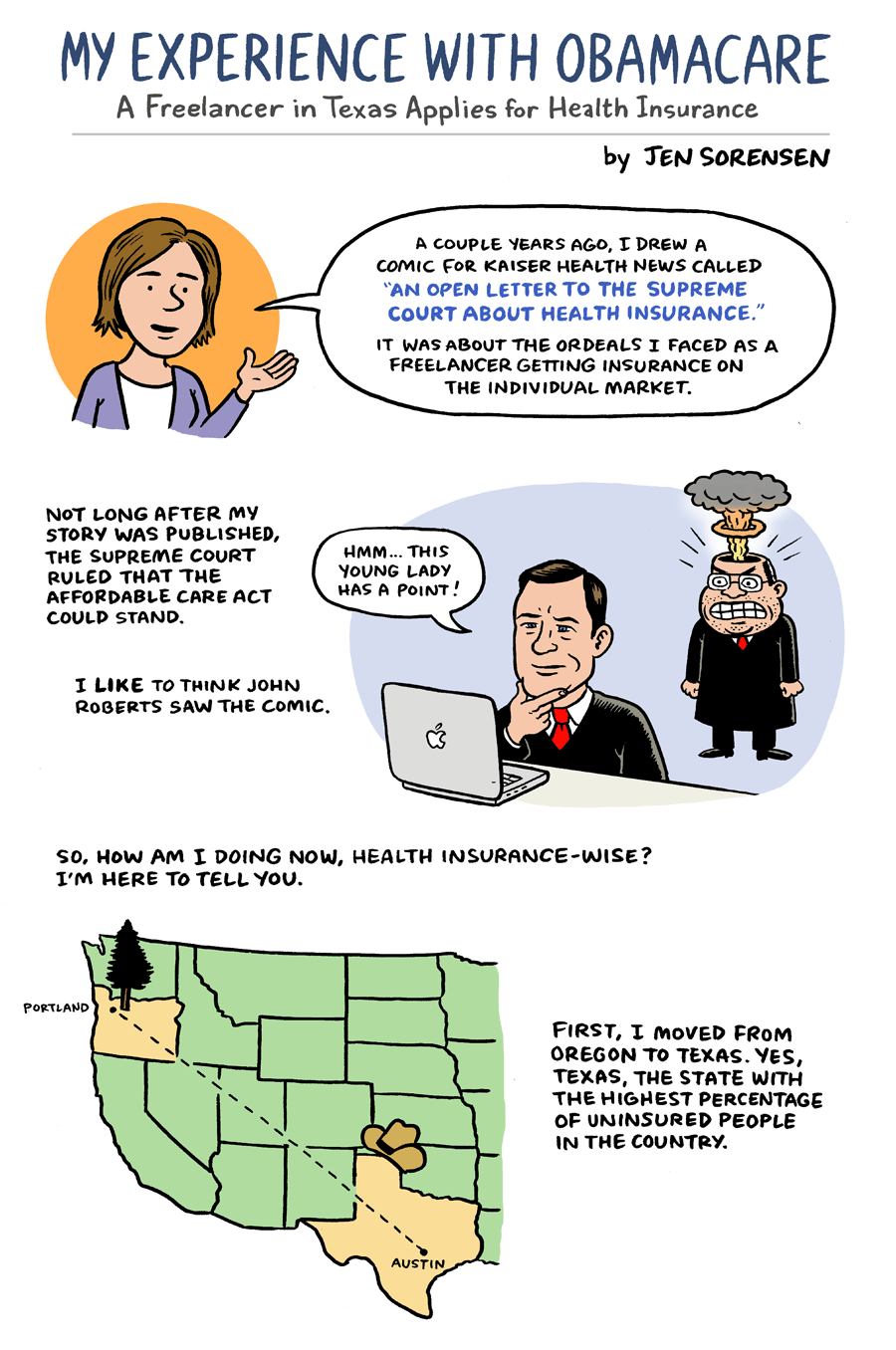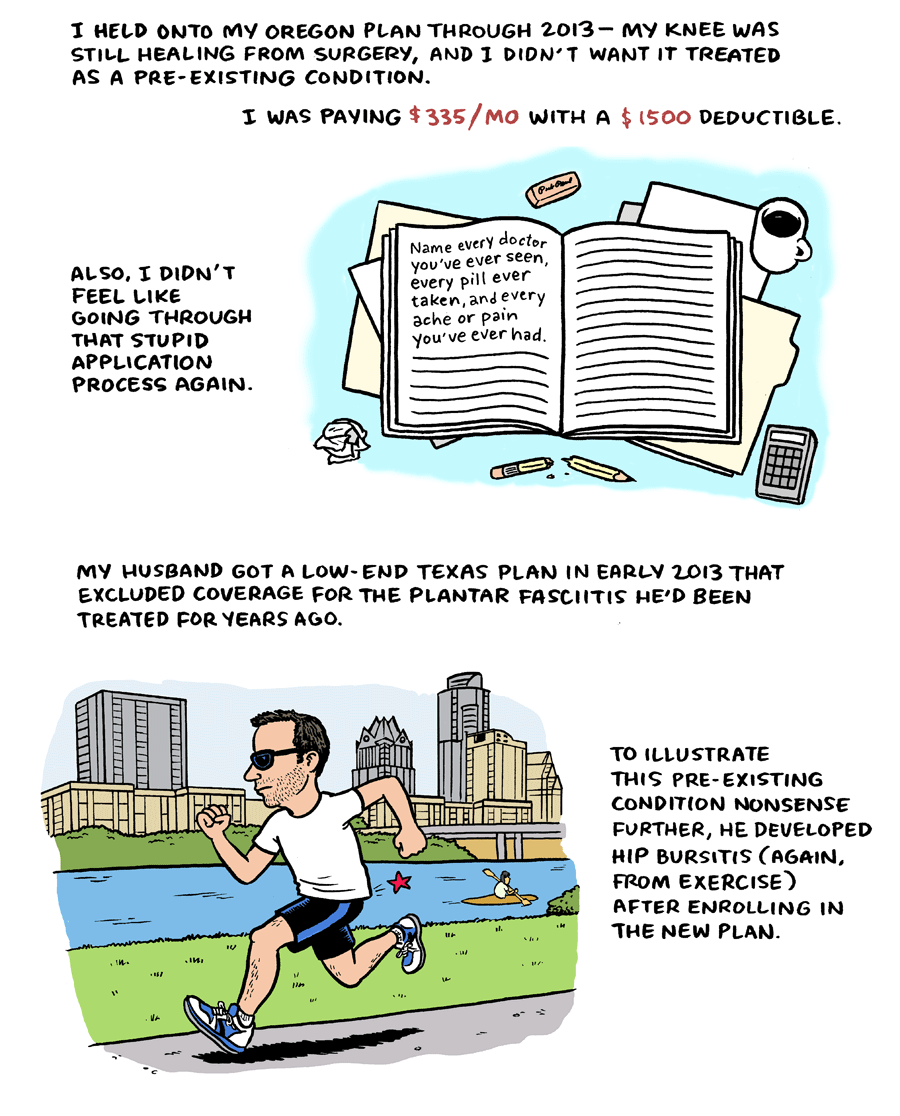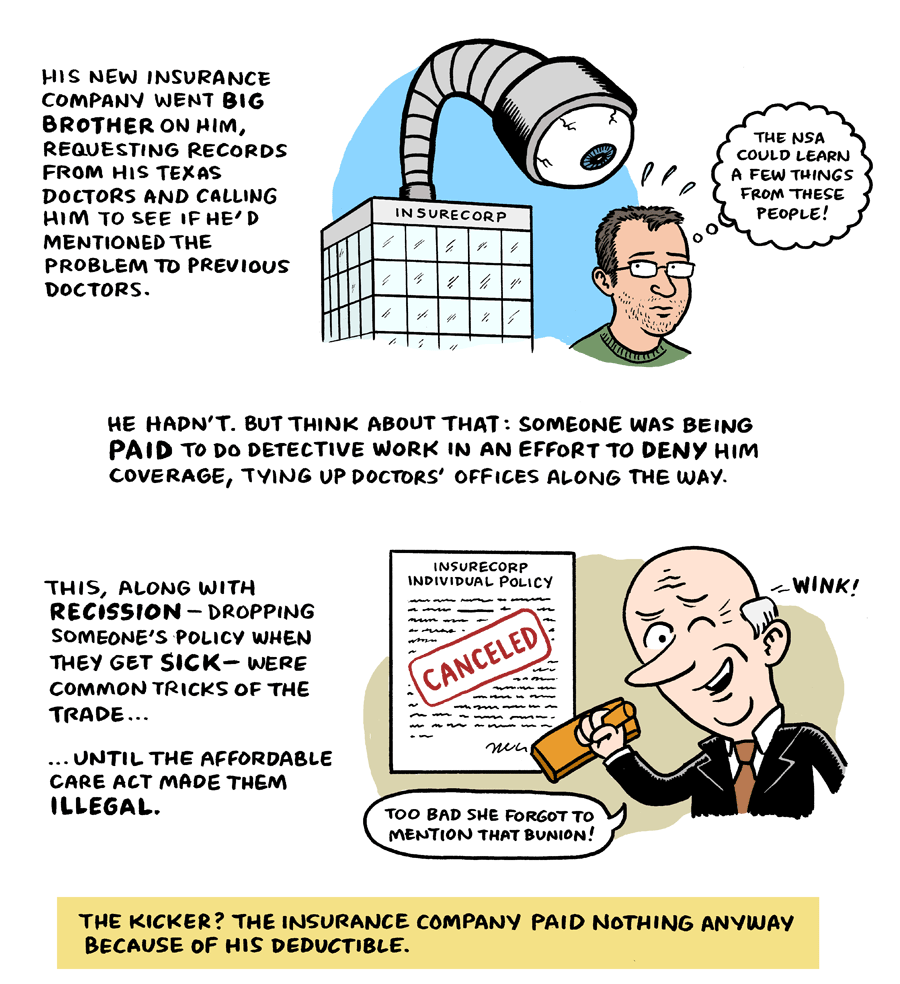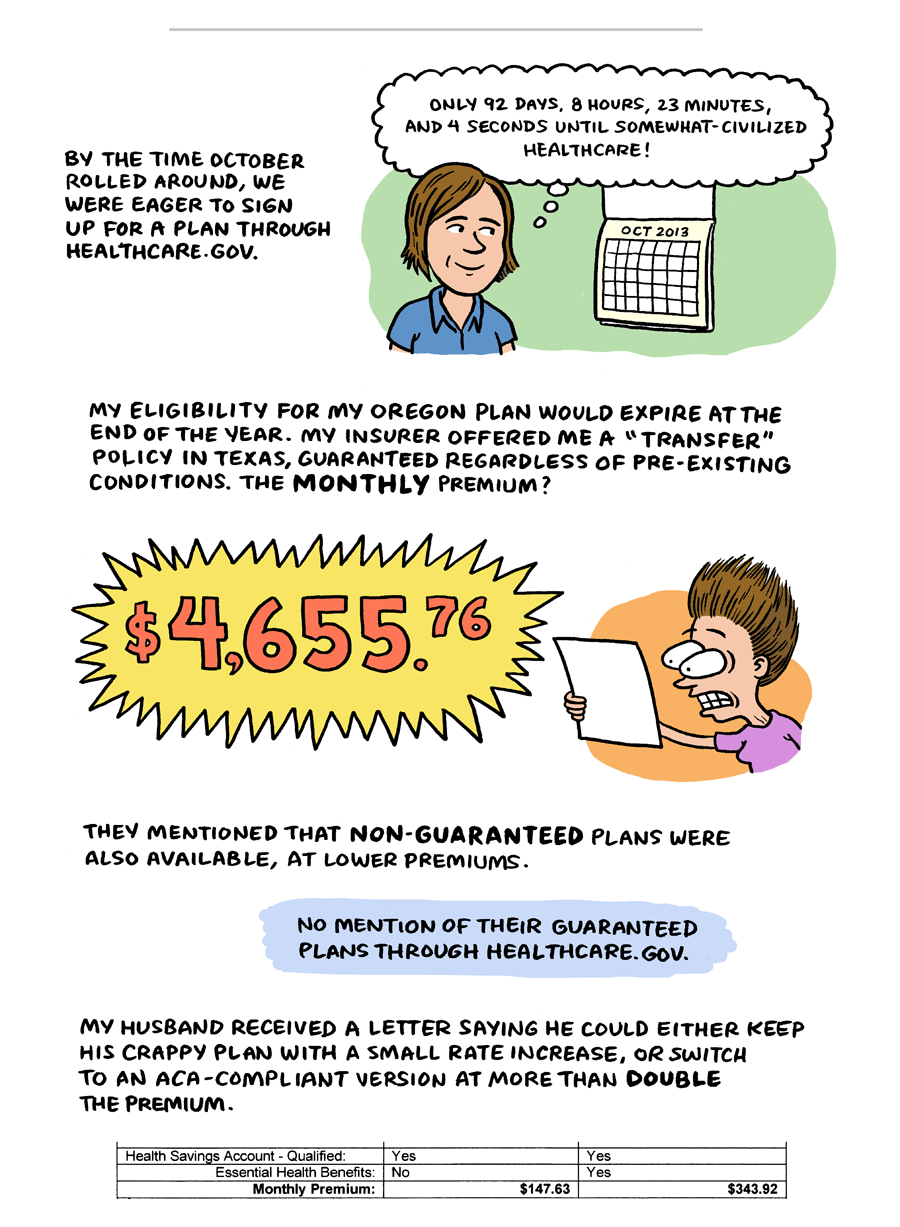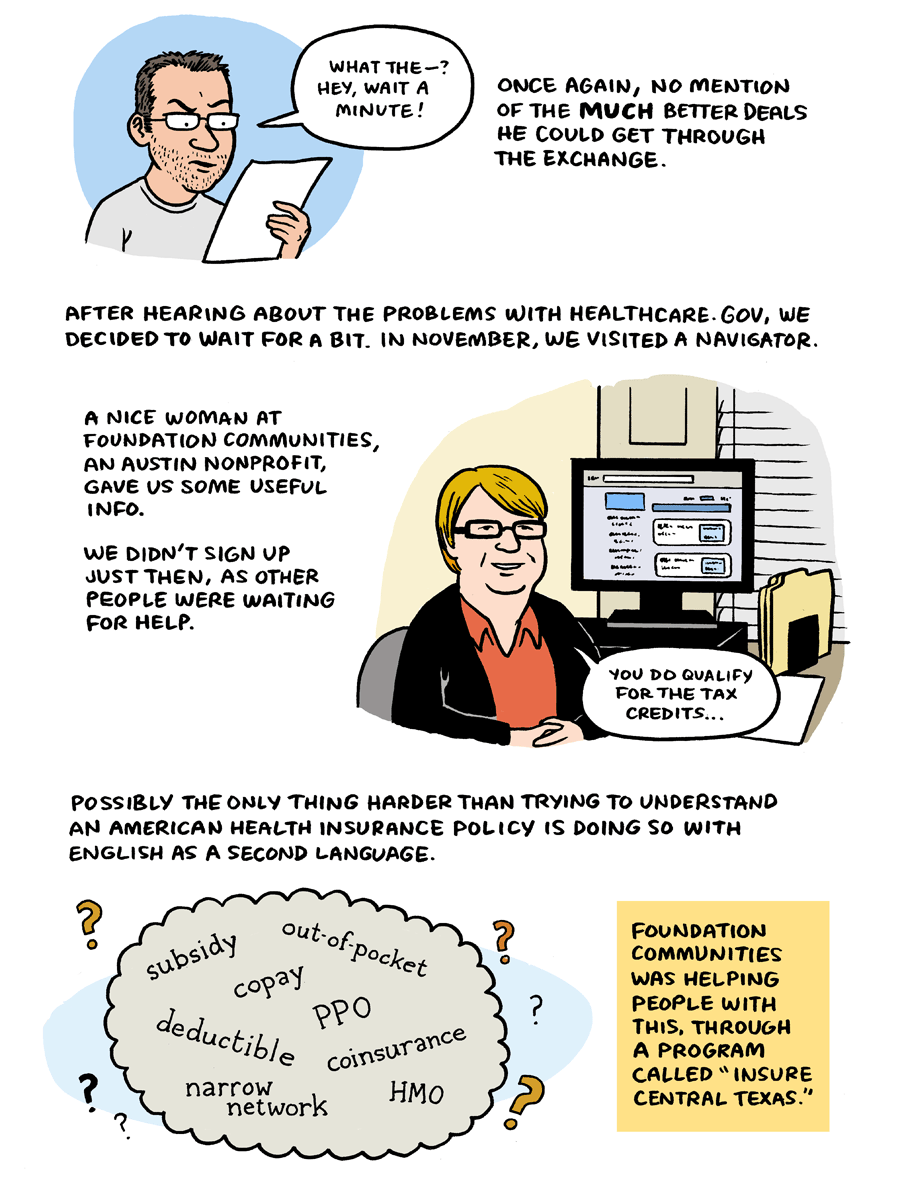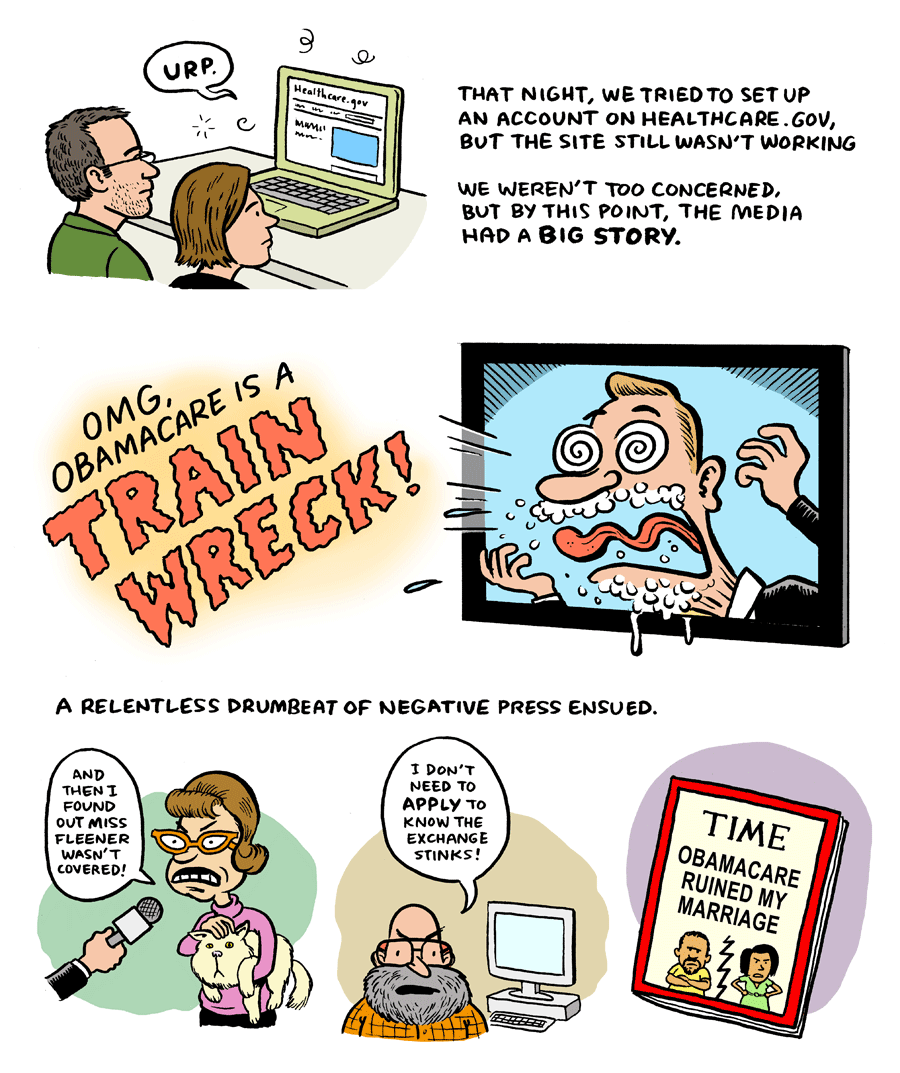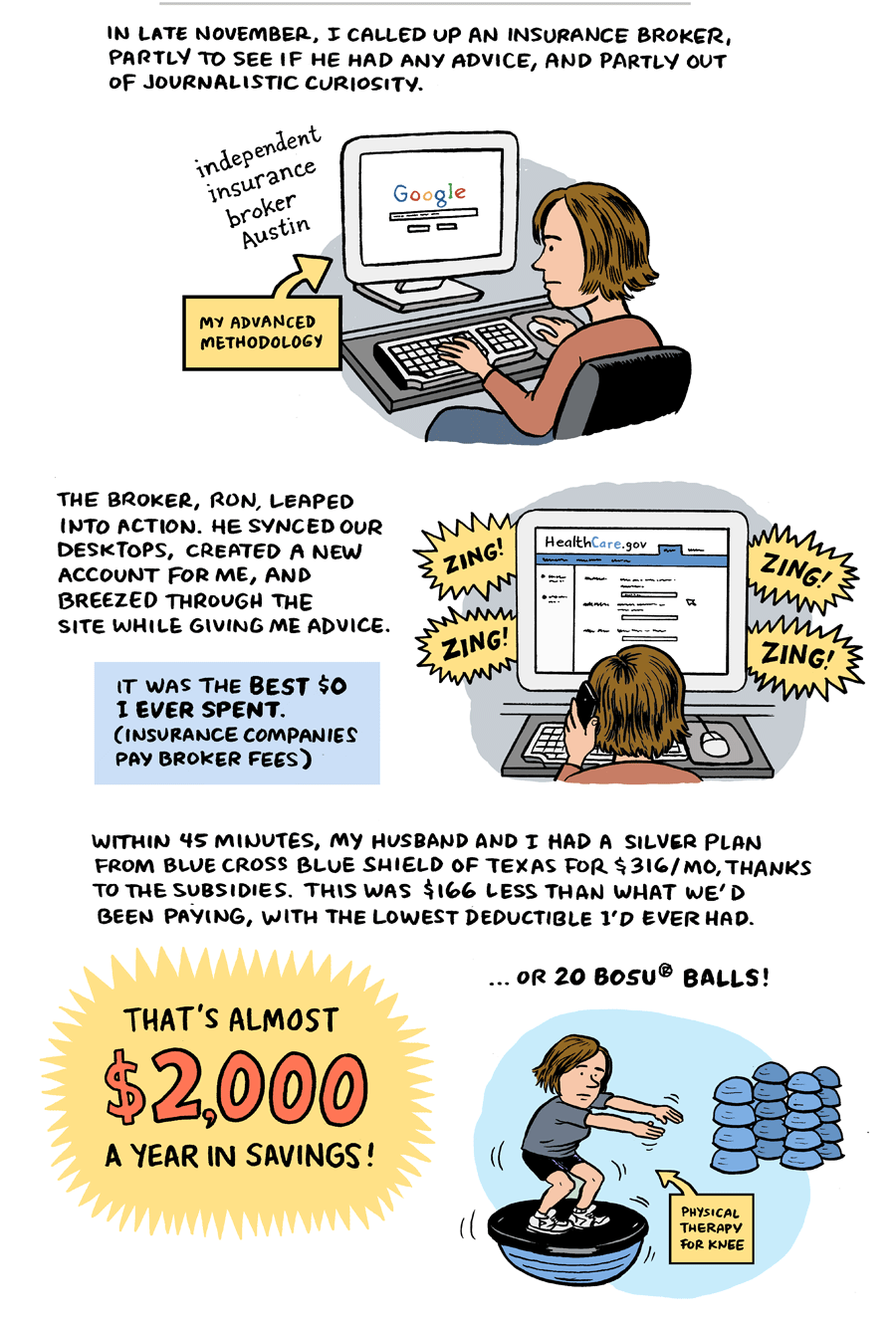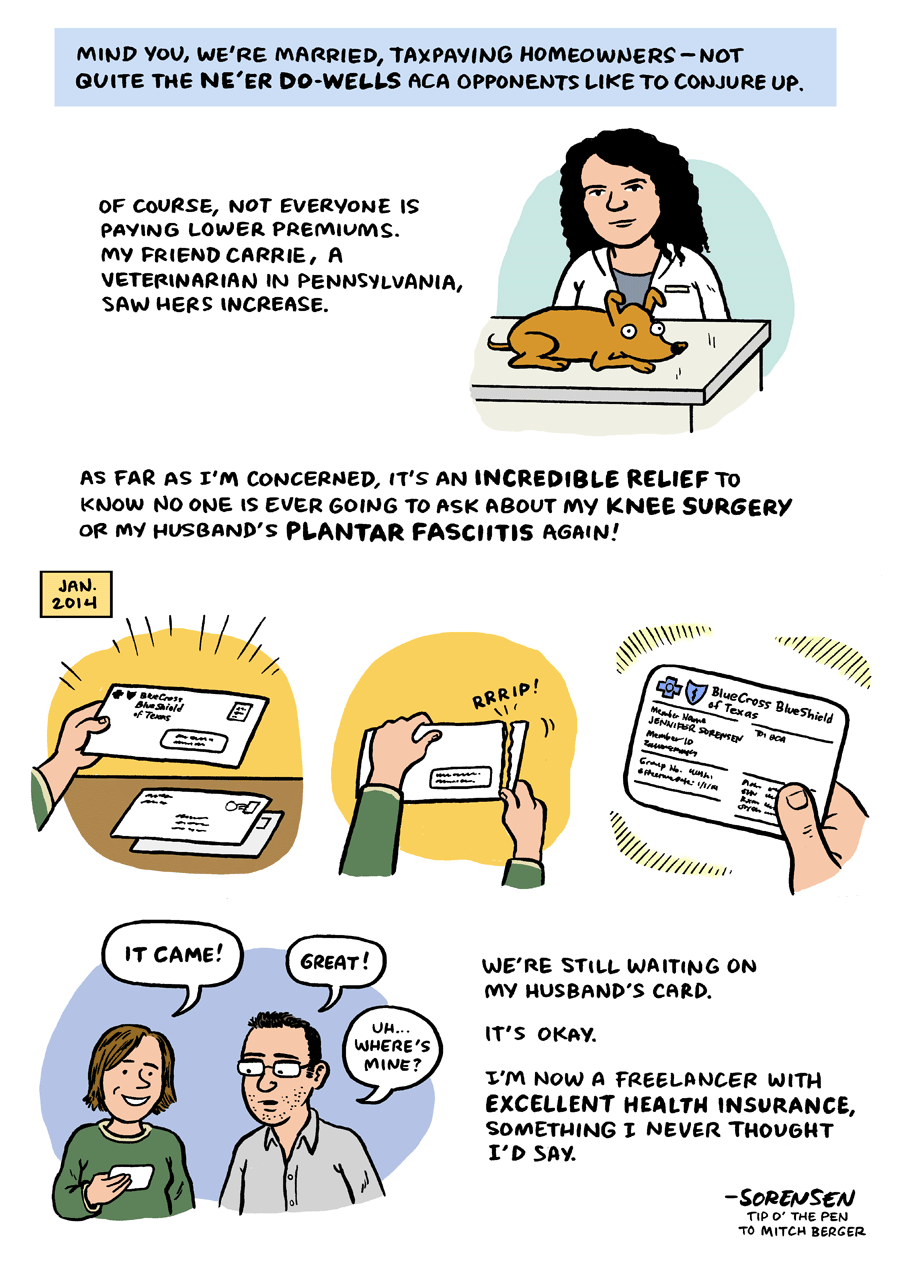 Source: Kaiser Health News.
Jen Sorensen's political comics appear in a variety of publications around the country. She is the winner of the 2014 Herblock Prize and a 2013 Robert F. Kennedy Journalism Award. You can see more of her work at jensorensen.com.
If you're a freelancer or self-employed, does this reflect you're experience with health insurance and ObamaCare? Join the discussion by leaving a comment.