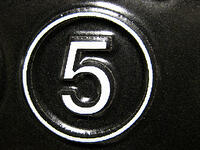 The Centers for Medicare & Medicaid Services (CMS) put out a news release on the necessary steps to help keep Marketplace enrollees covered for 2015. In the release, the CMS confirmed their commitment to making it as easy as possible for the current healthcare.gov enrollees to renew their coverage for 2015. They are encouraging consumers to come back at the start of open enrollment on November 15, 2014 to update their applications and compare their options to ensure that they enroll in a plan that meets their financial and health needs for 2015. Here is an overview of the news release.
Notification from the Marketplace
Consumers will receive notices from the Marketplace via mail and in their healthcare.gov accounts which will explain how they can renew their coverage during open enrollment. The notices will explain how consumers can return to the Marketplace between November 15, 2014 and December 15, 2014 to update their application, shop for plans, and determine if they are eligible for premium tax credits or cost-sharing subsidies for coverage that begins as early as January 1, 2015.
According to the news release, when consumers return to healthcare.gov on November 15, 2014 to initiate their 2015 application, 90 percent of their online application will be pre-populated. In addition, this year, the CMS will be staffing up an additional 1,000 call center representatives to help answer consumers' questions and walk them through the coverage process.
The news release warned that consumers who do not return to the Marketplace to update their application will generally be auto-enrolled in the same plan with the same premium tax credit and cost-sharing subsidies as 2014. It does state that current enrollees still have through the end of open enrollment on February 15, 2015 to change plans and start new coverage.
Five Steps to Staying Covered Through the Marketplace
According to the CMS, there are five steps for current enrollees to stay covered through the Marketplace. The insurers will send out a letter explaining any changes to premium costs or benefits for the coming year each fall, just before open enrollment.
1. Review: According to the CMS, "Plans change, people change." Insurance companies can make changes to premium costs, cost-sharings, and the benefits they provide. It is vital for current enrollees to review the letter from their insurer and note important dates, information, and their 14-digit plan ID number.
2. Update: Starting November 14, 2014, enrollees can visit healthcare.gov to log in to their Marketplace account to access their pre-filled application with their 2014 information. Consumers should ensure their income, household, and personal information are still the same for 2015. After making making the necessary changes and submitting their 2015 applications, enrollees should review their eligibility results carefully, as they may receive different cost savings because of changes in the Marketplace.
3. Compare: Consumers should log into their Marketplace account and compare plans. The CMS encourages enrollees to consider whether:
There are more affordable plans available that weren't available last year

Consumers are happy with the changes to their current plan

Consumers are satisfied with the doctors in their plan's netowrk

Benefits and costs of the plan
4. Choose: After weighing all their options, consumers can either choose a new health plan for 2015 or keep their existing plan (as long as it is still offered).
5. Enroll: For coverage starting January 1, 2015, Marketplace consumers must enroll in a plan by December 15, 2014. Consumers can change plans any time during open enrollment (through February 15, 2015), but coverage won't start on January 1, 2015. Consumers should verify the notice from their health plan to check when their new coverage would start.