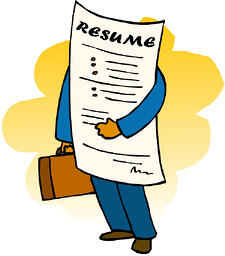 The U.S. unemployment rate fell last month (July 2013) to a 4.5 year low of 7.4%, down from 7.6% in June.
Why does this matter to small businesses? There are over 6 million small businesses in the U.S. (with less than 200 employees). These small businesses make up 82% of all US employers. Unemployment rates impact a small business's ability to recruit and retain employees, and unemployment rates are an indicator of the overall health of the US economy.
For example, as the economy recovers small businesses may be booming. But, it may be harder to keep key managers from being head-hunted by larger firms.
Here are the current unemployment rates by states (as of July 2013), with how they compare to historical highs and lows.
Where does your state fall?
Current Unemployment Rates for States and Historical Highs/Lows
Seasonally Adjusted

July 2013
Historical High
Historical Low
State
Rate
Date
Rate
Date
Rate
Alabama
6.3
Dec. 1982
14.3
Apr. 2007
3.2
Alaska
6.3
June 1986
11.5
May 2013
5.9
Arizona
8.0
Jan. 1983
11.6
July 2007
3.5
Arkansas
7.4
July 1983
10.1
Nov. 2000
4.0
California
8.7
Oct. 2010
12.4
Jan. 2001
4.7
Colorado
7.1
Nov. 2010
9.1
Jan. 2001
2.6
Connecticut
8.1
Dec. 2010
9.4
Oct. 2000
2.1
Delaware
7.4
Dec. 1976
9.3
Feb. 1989
2.8
District of Columbia
8.6
Feb. 1983
11.6
May 1989
4.8
Florida
7.1
Mar. 2010
11.4
Aug. 2006
3.3
Georgia
8.8
Jan. 2010
10.4
Dec. 2000
3.3
Hawaii
4.5
Jan. 1976
9.9
Dec. 2006
2.3
Idaho
6.6
Feb. 1983
9.6
Mar. 2007
2.7
Illinois
9.2
Feb. 1983
12.9
Feb. 1999
4.2
Indiana
8.4
Jan. 1983
12.7
Apr. 1999
2.6
Iowa
4.8
Mar. 1983
8.6
Oct. 1999
2.5
Kansas
5.9
Aug. 2009
7.5
Apr. 1979
3.0
Kentucky
8.5
Jan. 1983
12.0
June 2000
4.1
Louisiana
7.0
Nov. 1986
12.8
July 2006
3.6
Maine
6.9
Jan. 1977
9.0
Jan. 2001
3.1
Maryland
7.1
Nov. 1982
8.4
Feb. 2008
3.3
Massachusetts
7.2
Jan. 1976
11.1
Oct. 2000
2.6
Michigan
8.8
Dec. 1982
16.8
Mar. 2000
3.3
Minnesota
5.2
Dec. 1982
9.1
Mar. 1999
2.5
Mississippi
8.5
Apr. 1983
13.5
Apr. 2001
4.9
Missouri
7.1
Feb. 1983
10.6
Jan. 2000
2.8
Montana
5.3
Mar. 1983
8.8
Dec. 2006
3.1
Nebraska
4.2
Feb. 1983
6.7
Feb. 1998
2.2
Nevada
9.5
Oct. 2010
14.0
Apr. 2000
3.8
New Hampshire
5.1
Sept. 1992
7.6
May 1987
2.1
New Jersey
8.6
Dec. 1976
10.7
July 2000
3.6
New Mexico
6.9
Mar. 1983
10.0
June 2007
3.4
New York
7.5
Nov. 1976
10.3
Apr. 1988
4.0
North Carolina
8.9
Feb. 2010
11.3
Mar. 1999
3.1
North Dakota
3.0
Feb. 1983
6.8
July 2001
2.6
Ohio
7.2
Jan. 1983
13.9
Jan. 2001
3.8
Oklahoma
5.3
June 1983
9.2
Dec. 2000
2.8
Oregon
8.0
Jan. 1983
12.1
Feb. 1995
4.7
Pennsylvania
7.5
Mar. 1983
12.9
Mar. 2000
4.0
Rhode Island
8.9
Feb. 2010
11.9
July 1988
2.9
South Carolina
8.1
Jan. 2010
11.9
Mar. 1998
3.2
South Dakota
3.9
Feb. 1983
6.0
Mar. 2000
2.5
Tennessee
8.5
Jan. 1983
12.8
May 2000
3.9
Texas
6.5
Nov. 1986
9.3
Jan. 2001
4.2
Utah
4.6
Mar. 1983
10.0
Mar. 2007
2.4
Vermont
4.6
Jan. 1976
8.8
Apr. 2000
2.4
Virginia
5.7
Jan. 1983
7.8
Dec. 2000
2.2
Washington
6.9
Nov. 1982
12.2
May 2007
4.4
West Virginia
6.2
Mar. 1983
18.1
Mar. 2008
3.9
Wisconsin
6.8
Jan. 1983
11.5
Feb. 2000
3.0
Wyoming
4.6
Jan. 1987
9.1
Apr. 1979
2.3