The October employee newsletter provides resources on the following topics: individual health insurance, health reform, and your Zane Benefits support team.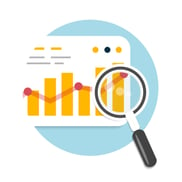 Employee Resources
FAQs on Health Reform and the Health Insurance Exchanges
Do you have questions about health reform or the new health insurance exchanges? We have answers! Click here to read more.
Which Health Insurance Plan Should I Choose?
Buying an individual health insurance plan for yourself and your family may be a new experience. This article provides practical tips on choosing a health insurance plan. Click here to read more.
Find the Exchange in Your State
The new health insurance exchanges opened October 1st. Are you curious about new coverage options through your state's exchange? This directory provides a link to each state's website. Click here to read more.
Your Support Team
We are here to answer questions about your claims, your Zane Solution, your online Zane Benefits account, and health care reform. We're a high-feedback company. Please let us know how we can help.
Claims Support | support@zanebenefits.com | Monday-Friday, 8am-5pm MT
Search Tutorials & FAQs | answers.zanebenefits.com