The 2012 reelection of President Obama has brought certainty and clarity to the U.S. business health insurance market. Finally, employers and their health insurance brokers have the information they need to make the best decision for their business and their employees regarding employee health benefits for 2013 and beyond.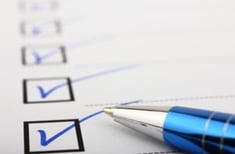 The best decision for most employers and their employees will be to eliminate their company-sponsored health insurance in favor of a defined contribution HRA solution. That's because employees no longer need employers to purchase quality health insurance, and, starting in 2014, employees earning less than 400% of the FPL (~$92,000 for a family of four) per year who purchase a personal policy will receive a large federal subsidy on their premium if their company doesn't offer a group plan.
As a result, virtually every employer with less than 50 employees will switch from group coverage to simply giving employees tax-free allowances via an HRA to purchase their own individual policy. And many large employers will follow suit once they realize how large of a subsidy their employees receive if the employer doesn't offer group coverage.
Small businesses, defined as employers with less than 50 full-time employees, should switch now to a defined contribution HRA solution. This is because small businesses are not subject to any employer penalties for not offering traditional group health insurance coverage, and all of their employees now or will soon qualify for guaranteed issue individual health insurance. Employers and their employees can save a combined 50% in 2013 by switching now to individual vs group health insurance.
Large businesses, defined as employers with 50 or more full-time employees, need to carefully evaluate the cost and benefits of a defined contribution HRA solution along with the cost of applicable tax penalties for not offering traditional group health insurance coverage.
The mass cancellation of employer-sponsored group policies may be an "unintended consequence" of Health Care Reform. Or, it may have been an "intended consequence". Regardless of your political point of view, health care reform is now the law and is causing employers, small and large, to drop their group employer-sponsored health insurance plan.
For more information, contact your Zane Benefits HRA Specialist or complete the Defined Contribution Readiness Worksheet to determine whether you switch now or wait until 2014.

Paul Zane Pilzer
Founder, Zane Benefits, Inc.