On April 24, the Centers for Medicare & Medicaid Services (CMS) announced it will once again extend transitional coverage to those currently enrolled in the Pre-Existing Condition Insurance Plan (PCIP) until June 30, 2014. PCIP has been the federal health insurance risk pool, created in 2010 by health reform.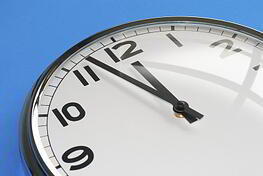 This is the third extension of PCIP, giving participants additional time to transition to a guaranteed-issue Exchange or private health insurance plan.
CMS's announced the latest extension in a bulletin, saying the additional extension provides a "60-day special enrollment period due to exceptional circumstances for individuals remaining in the program who have not found new coverage that begins on May 1."
The extension was also announced on the PCIP website, explaining:
"As previously announced, benefits coverage for current enrollees in the federally-run and state-based Pre-Existing Condition Insurance Plan (PCIP) will end on April 30, 2014. PCIP benefits will not be extended to May. This temporary program, created by the Affordable Care Act, was originally scheduled to end on December 31, 2013. We have been able to extend benefits coverage to enrollees for an additional four months in 2014, to help ensure they did not experience a break in health coverage as they transitioned to other coverage through the Health Insurance Marketplace. Enrollees who do not have other coverage that begins May 1, 2014, will be eligible for a 60-day special enrollment period that will begin on May 1, 2014, to enroll in new coverage through the Marketplace. You will receive a letter by mail shortly that explains the next steps. For now, you should know that no matter when you enroll in other coverage through the Marketplace during the 60-day special enrollment period, your new coverage will still be effective back to May 1. This way, you avoid a break in your health coverage."
Background on PCIP
In July, 2010, the health reform bill created the Pre-Existing Condition Exclusion Plan (PCIP) to provide health insurance coverage to uninsurable Americans. PCIP coverage has been available for people with a pre-existing medical condition who've been without health coverage for at least 6 months, regardless of income. In the spring of 2013, PCIP suspended acceptance of new enrollment applications.
As of 2014, those with pre-existing conditions are able to purchase individual health insurance through the public health insurance marketplaces, through the private health insurance market, or through a health insurance broker.
See information on the previous extensions of PCIP: