Effectively manage costs
We understand that no two nonprofit organizations are the same, and that nonprofits operate quite differently from most businesses. As we've worked with nonprofit organizations, we've learned that flexibility is key to managing your cash flow successfully.
An HRA is a good fit for nonprofit organizations because it offers the ability to offer tax-free money to employees for health care expenses.
With an HRA, your organization can pre-determine the amount of money that is available to contribute to employees. And you benefit from the power to flexibly adjust the allowance amount based on budget constraints throughout the year.
It's great for your workers too, since they have the freedom to use the allowance to purchase the health insurance and services that best fit their needs.
Hire and keep top workers
Since nonprofit organizations hire people of all ages, offering a competitive health benefit that works for everyone is crucial. One of the primary benefits of an HRA is the ability for each participant to determine how they want to use their allowance. That way, a more senior member of your team can purchase an insurance policy that works best for their needs at the same time a younger member of the team can choose another.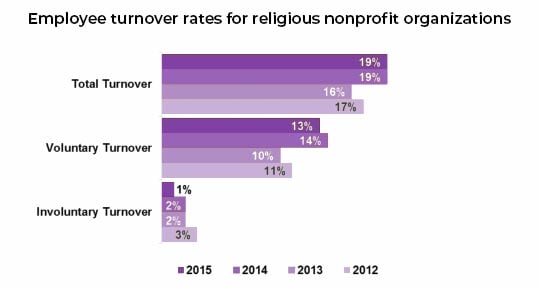 Source: Nonprofit HR - 2016 Nonprofit employment practices survey results
Simplify your administrative processes
Running a nonprofit organization can be administratively demanding. And most employees wear many hats within an organization. With massive amounts of records, regulations, and timelines to stay on top of, it's no surprise that work-life balance is especially tricky for most firms.
Fortunately, adding an HRA through PeopleKeep doesn't add more to a small firm's administration burden. Both you and your employees can administer the HRA in an average of less than ten minutes each month.
Here's how it works
Once you set a monthly allowance amount, PeopleKeep educates your employees on their HRA plan and how to use it. Your employee buys the health care plan and services, and uploads expense documentation to their account.
Next, PeopleKeep verifies the expense, then notifies the employer the amount that is due for reimbursement. From there, the employer adds that amount due to the employee's next pay check.
What about keeping up with the ever-changing health care regulations? PeopleKeep does that for you as well. All required documentation is accessible at any time directly from the software. You can view and download what you need when you need it.