CASE STUDY
Customer case study: Nonprofit Megaphone
Nonprofit Megaphone uses PeopleKeep to build a robust, individualized benefits package to improve employee retention. See how it uses an ICHRA and an employee stipend through WorkPerks to keep its team happy.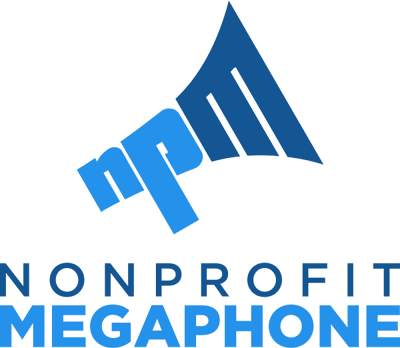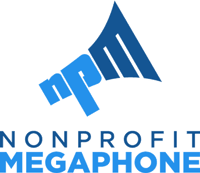 | | |
| --- | --- |
| Organization | Nonprofit Megaphone |
| Industry | Marketing agency |
| Location | Chicago, IL |
| Employees | 88 |
| Benefits | ICHRA, WorkPerks |
| Website | https://nonprofitmegaphone.com/ |
"Having ICHRA and WorkPerks enhances our standing as an employer of choice. The positive endorsements from our employees improve our brand and make it easier to attract future talent."
INTRODUCTION
Nonprofit Megaphone builds robust benefits package by combing stipends and an ICHRA
Nonprofit Megaphone began as a small remote company. But then it rapidly expanded to become an applicable large employer (ALE) with more than 50 full-time employees subject to the Affordable Care Act's employer mandate. Nonprofit Megaphone needed to implement a health benefit that met the ACA requirements and offered value to employees who participated in diverse health plans like TRICARE, healthcare sharing ministries, and group health insurance plans.

After searching online, Nonprofit Megaphone's CEO found PeopleKeep and the individual coverage health reimbursement arrangement (ICHRA). With the ICHRA, the organization could build an ACA-compliant health benefit that could reimburse its employees—tax-free—for individual health insurance premiums and more than 200 qualifying out-of-pocket medical expenses.

After implementing the ICHRA, Nonprofit Megaphone added a taxable health stipend to its benefits package with PeopleKeep's WorkPerks software, which allowed them to reimburse employees for health coverage not eligible under the ICHRA.

Since the addition of ICHRA and WorkPerks, Nonprofit Megaphone's employee satisfaction is at 100%, and retention is at an all-time high. ICHRA and WorkPerks mesh seamlessly to create an inclusive benefits package that meets every employee's needs—regardless of their chosen health plan—and showcases Nonprofit Megaphone as an inclusive company that prioritizes its employees' unique health and well-being needs.
Inclusive benefits package
Increased employee satisfaction and retention
30 minutes per month in benefits administration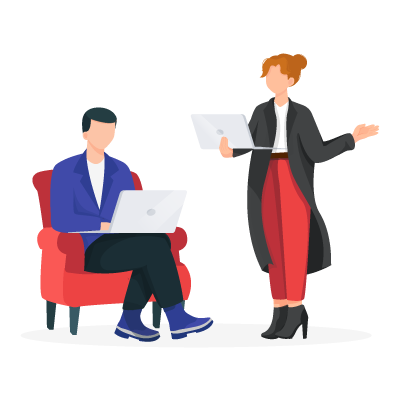 Want to learn more about how PeopleKeep helped Nonprofit Megaphone offer personalized health benefits? Scroll to read the full story
The challenge
As a small remote company, Nonprofit Megaphone initially didn't offer a health benefit. But as the company became more successful, it hired enough employees to qualify as an applicable large employer (ALE). Under the Affordable Care Act's (ACA's) employer mandate, ALEs must offer full-time employees and their dependents affordable health insurance that provides minimum essential coverage (MEC) and minimum value, or face a tax penalty.

Nonprofit Megaphone knew it had to implement a health benefit to stay compliant and satisfy its employees. However, many of its employees already had health insurance coverage. Several staff members were military spouses with TRICARE plans, others had coverage through their spouse's group health plan, some participated in a healthcare sharing ministry, and a few had individual health insurance coverage.

With so many employees already enrolled in various types of plans, finding a health benefit that would work for all its employees and satisfy the ACA's employer mandate was challenging.
"Our company grew quickly making us an applicable large employer. So we had to implement a health benefit that met Affordable Care Act requirements."
The solution
Nonprofit Megaphone CEO Grant Hensel initially looked into group health insurance with various brokers. However, the participation requirements that came with group plans were unattainable for the company, so Grant decided to look online for alternative options. Almost immediately, he found PeopleKeep.

After working with a personalized benefits advisor, Grant learned about the individual coverage health reimbursement arrangement (ICHRA). The ICHRA would allow him to reimburse his employees for individual health insurance premiums and more than 200 qualified out-of-pocket expenses. It also allowed them to create an ACA-compliant group health plan.

Nonprofit Megaphone decided to offer an ICHRA with a $400 monthly allowance so that employees with individual health insurance plans would have most of their insurance premium expenses covered. Because of the ICHRA's flexibility, the organization was able to provide more personalization than it could with other health benefit options.

However, not all health plans are ICHRA-compliant. Employees covered by group health plans (including a spouse's plan), COBRA, healthcare sharing ministries, association health plans, and TRICARE couldn't participate in the ICHRA. So after two years of providing an ICHRA as its only health benefit, Nonprofit Megaphone decided to work with PeopleKeep again to add a flexible health stipend to its benefits package using PeopleKeep's WorkPerks software.
"Because we had some employees who couldn't take advantage of the ICHRA, we decided to add in WorkPerks so everyone could have access to a health benefit."
With WorkPerks, Nonprofit Megaphone could offer its employees a custom, reimbursable stipend for various expenses. Because taxable stipends had fewer restrictions on eligible expenses than HRAs, all employees could participate in the program—regardless of their chosen health insurance plan. Once Nonprofit Megaphone decided to proceed with WorkPerks, Grant created a health stipend with a $300 monthly allowance for all employees.

The expenses Nonprofit Megaphone employees could pay for with their WorkPerks health stipend included:
Health, dental, and vision insurance premiums
Direct primary care network membership fees
Healthcare sharing membership fees
Medical services (like office visits, co-pays, etc.)
Chiropractic care
Prescription drugs
Other medical expenses
Due to the various health plans its workforce had, Nonprofit Megaphone determined that combining an ICHRA with WorkPerks was the best way to ensure that every employee had a health benefit that could meet their needs.
The results
The onboarding processes for both ICHRA and WorkPerks ran smoothly. PeopleKeep's customer support team was quick and helpful—especially when employees had questions about ICHRA—and assisted the company's benefit administrators with any questions or concerns.

Since implementing the ICHRA and WorkPerks, job satisfaction and morale have increased at Nonprofit Megaphone. Employees appreciate the flexible benefits and feel like leadership met their request for comprehensive health benefits. Not only has this resulted in more engaged and productive employees, but it has also helped Nonprofit Megaphone create a company culture that values employee well-being and development.

Attracting and retaining workers at Nonprofit Megaphone is also stronger than ever. Having an ICHRA and a WorkPerks stipend shows the company is attentive to individual preferences, which has helped the company retain its current employees while capturing the attention of high-caliber candidates.
"ICHRA and WorkPerks play a pivotal role in retaining our present employees, which has helped us save on hiring and training costs."
On average, it takes Nonprofit Megaphone's bookkeeper fewer than 30 minutes each month to administer both benefits. Using PeopleKeep's intuitive user interface, she can log in, update employment information, and schedule reimbursements with a few clicks of a button.

Together, the ICHRA and WorkPerks benefits have been the right solutions for Nonprofit Megaphone. Thanks to the tax-advantaged ICHRA, Nonprofit Megaphone saves on payroll taxes and estimates its annual savings will reach tens of thousands of dollars. With these savings, Nonprofit Megaphone intends to allocate more generous allowance amounts to its ICHRA and WorkPerks benefits in the future.
SUCCESS STORY
About Nonprofit Megaphone
Nonprofit Megaphone specializes in Google Grant management for nonprofits. They help 501(c)(3) organizations acquire, manage, and take maximum advantage of the $10,000 per month Google Ad Grant so they can better share their mission and stories with the world.