Small nonprofit organizations face unique challenges in hiring and retaining employees. With limited resources, leadership teams must be strategic about how to allocate compensation and benefit dollars.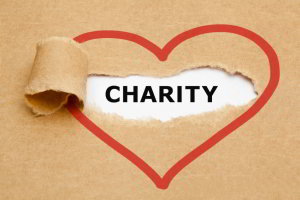 When it comes to health benefits, controlling costs has become a major challenge. Since 1999, the average national cost to cover employees with group health insurance has increased 220 percent. That is an average increase of nearly 14 percent per year (Kaiser Family Foundation, 2015).


The Department of Health and Human Service's Agency estimated there were over 500,000 nonprofit employers in the U.S. in 2013. Of these nonprofits:
Nearly half had fewer than 10 employees; and two-thirds had fewer than 50 employees.

Only 47% of nonprofits with less than 50 employees provided employees health insurance coverage.
With limited access to capital, small nonprofits often feel hard-pressed to offer or maintain health insurance coverage for their employees -- even though it is something leadership, the board of directors, employees, and donors value.
So, what are the key questions nonprofits should ask before choosing health insurance?
1. Should we offer health benefits, or not?
Nonprofits, board members, and employees all agree that health benefits play a significant role in employee compensation, recruitment, retention, and satisfaction. The question is usually not should we offer health benefits, but can we afford to
Nevertheless, when a nonprofit considers offering health benefits here are some important considerations:
Health benefits can be a cost-effective (and tax-free) way to boost employee compensation.

If you are a nonprofit with fewer than 50 full-time equivalent employees, you will not pay a fine for not offering a qualified health insurance policy. In other words, health reform's employer mandate requirement does not apply.

Health benefits are a way to demonstrate you care about your employees and to keep morale high. And, considering the recruiting, training, and general cost of losing and replacing an employee, investing in health benefits up-front can actually save the nonprofit money in the long run.

In the last few years new health insurance solutions for nonprofits and small employers have emerged that make health benefits more affordable. See #3 below.
2. How much can we afford to spend?
Now that you know you want to offer some form of health benefits to employees, what can you afford to invest?
If you currently provide employees health benefits, you may already have a budget for health benefits. But, if you're like the majority of small nonprofits who do not offer health benefits, it may be your first time considering options.
Many nonprofits decide how much they can budget for health benefits and look at options from there. Other nonprofits assess current insurance rates to build their budget.
For example, in 2015 the average group health insurance premium for a single employee was $6,251 annually ($521 per month), and for family coverage, $17,545 annually ($1,462 per month). Premiums have more than doubled since 2002, and increased 220 percent since 1999. The premium is usually shared between the employer and employee, and if you are eligible for the small business tax credits you may find less expensive rates through your state SHOP Exchange.
Because of the high costs of group health insurance, nonprofits also look at and compare the cost of individual/family health insurance rates. A popular strategy is for nonprofits to pair individual health insurance with a defined contribution offering (discussed more below).
For example, in 2014 the national average of individual health insurance was $346/month for single coverage and $667/month for family coverage. These national averages do not take into consideration discounts one might be eligible for via the premium tax credits. In the federally-run Marketplace (healthcare.gov), 87 percent of those who selected a health plan in 2014 received premium tax credits and paid an average of $82/month.
Related: FAQ - How Much Does Individual Health Insurance Cost?
3. Which health insurance strategy should we choose?
Today there are new options for nonprofit health benefits. Most choices fall into two strategies: a traditional group health insurance plan and a defined contribution health plan.
Group Health Insurance Plan: Also called 'employer-sponsored health insurance' or 'job-based health insurance', a group health insurance plan usually covers all employees and their family members. These plans are generally uniform in nature, offering the same benefits to all employees or members of the group. Group health insurance is chosen and purchased by the nonprofit, and employees are usually asked to share the premium cost. Additionally, there are minimum participation requirements and a minimum percentage the nonprofit must contribution to the employee premiums.
Defined Contribution Health Plan: With a defined contribution strategy, the nonprofit offers employees a healthcare allowance to spend on their own personal health insurance policies. A defined contribution health plan is like a business expense account for health insurance. The plan can be set up to provide different allowance amounts by type of employee (e.g.: $400/month to program directors and $250/month to administrative staff), and there are no minimum contribution amounts or participation requirements.
To read more about this approach, download this free non-profit guide to individual health insurance reimbursement.
Within these two main strategies, there are many variations. For more, see:
Conclusion
Ultimately, the best health insurance approach is one that achieves your organization's recruiting and retaining goals, meets the benefits expectations of employees, and works within the organization's short-term and long-term budget.
Editor's Note: This post has been updated with the most current health insurance information. The article was originally published in November of 2013.
What questions do you think every nonprofit should ask before choosing health insurance? Or, what questions do you have? Leave a comment.