Are you offering the benefits your employees want most?
Most small and midsize employers aren't.
The biggest challenge employers face today is recruiting and retaining top talent in an employee's market. As it turns out, most SMBs aren't measuring up—and we found out why.
We surveyed small and midsize employers and their employees on their benefits packages and the responses reveal discrepancies between the benefits employers offer compared to what employees actually want.
Read the full report to see how you stack up:
Employees aren't getting the benefits they value
When it comes to benefits, employers are missing out on big opportunities to give employees what they really want, including paid time off, mental health coverage, paid family leave, and more.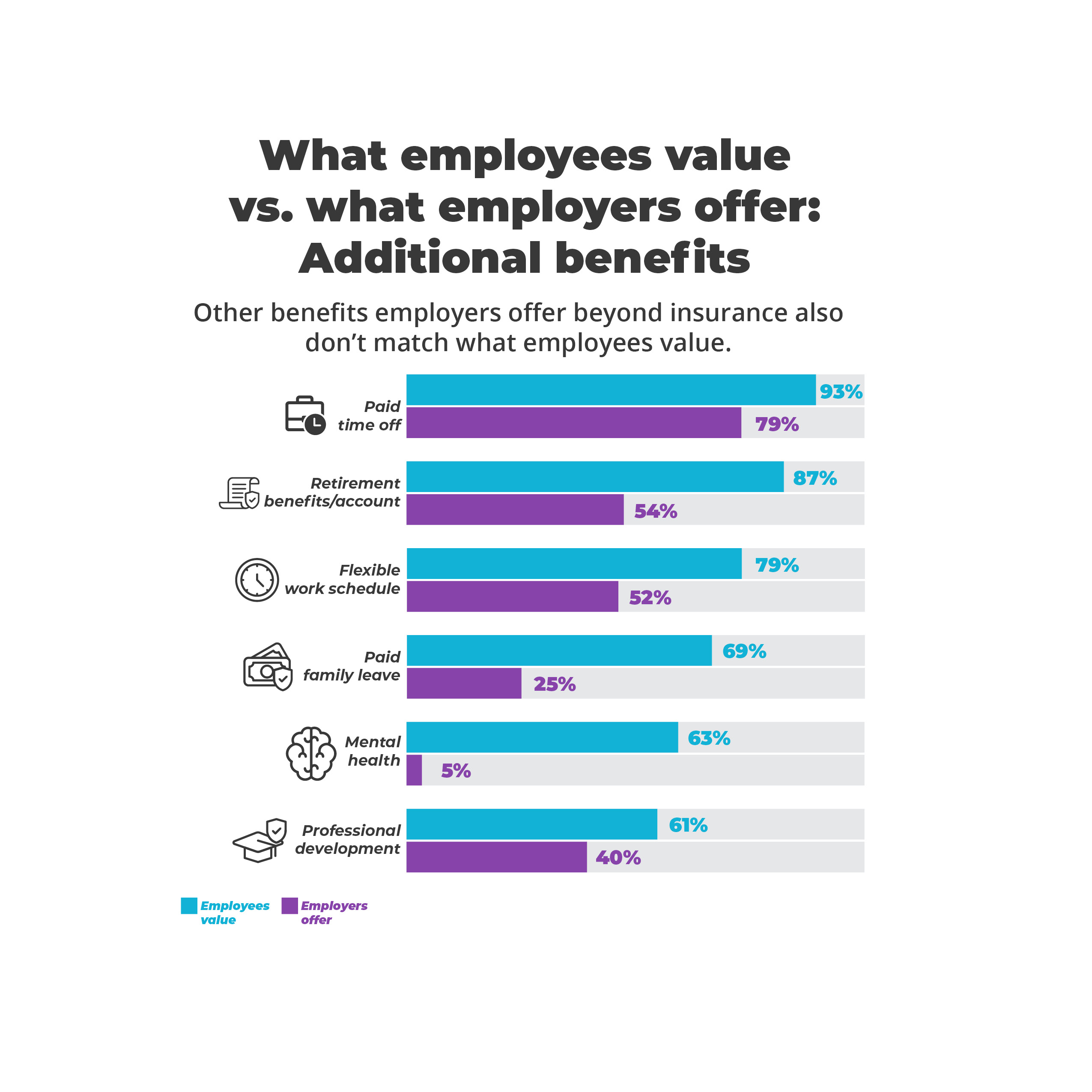 A sneak peek at our key findings
Benefits attract job candidates
82% of employees say that the benefits package an employer offers is an important factor in whether or not applicants accept a job while only 66% of employers think it's important.
Mental health matters
96% of employers say they value their employees' mental health, but only 64% of employees feel their employer values their mental health.
Employees don't feel they have a say
50% of employers feel their employees have a say in the benefits the company offers, but only 36% of employees feel they have a say.
FAQ
Learn more about PeopleKeep