Many people assume that individual health insurance, which is insurance you
purchase on your own, is more expensive than group health insurance, which is a policy an employee gets through their company.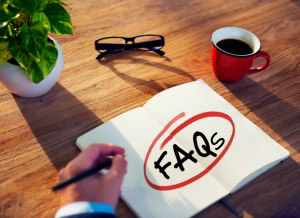 So how much does individual health insurance cost? How does it stack up against company-based group health insurance? Data shows that individual health insurance is, on average, more affordable than group coverage. Furthermore, the passage of a new federal law in 2016 created a third health insurance option for small businesses to offer their employees that can help businesses fix their health benefit costs.
Learn more about how individual health insurance stacks up against group in our free 2017 Small Business Health Insurance Reimbursement Report.
How Much Does Company-Based (Group) Health Insurance Cost?
Published by the Kaiser Family Foundation, the 2016 Employer Health Benefits Survey provides key insights into group health insurance trends and costs.
Average monthly premiums for self-only coverage in 2016: $536
Average monthly premiums for family coverage in 2016: $1,511
The cost of the average family premium increased by more than 3 percent compared to 2015. The cost of the average premium for single coverage didn't change enough to be significant.
How Much Does an Individual Health Insurance Policy Cost?
Now let's take a look at the cost of individual health insurance. On average, the national cost in 2017 is $393/month for single coverage.
While the cost of individual health insurance has increased by 99 percent for single coverage since 2013 (and 140 percent for family coverage), individual health insurance remains more affordable on average than group coverage through a company.
According to data gathered by eHealth, the average health insurance cost for single coverage premiums in 2017 is $393 per month. For family coverage, the cost for premiums in 2017 is $1,021 per month.
Group Health Insurance Cost vs. Individual Health Insurance Cost
When you put them side by side, it's easy to see that individual health insurance tends to be cheaper than a company-based policy—particularly for single coverage.
| | | |
| --- | --- | --- |
| | Individual Health Insurance | Group Health Insurance |
| Self Only | $393/month | $536/month |
| Family | $1,021/month | $1,511/month |

Individual Health Insurance Cost and the QSEHRA
Group-based and individual health insurance plans are popular choices, but there is a third option that can benefit employees and small businesses alike.
Created by the 21st Century Cures Act in 2016, the qualified small employer health reimbursement arrangement (QSEHRA) allows employees to purchase their own health insurance and get reimbursed for medical expenses, health insurance premiums and other qualified costs with tax-free dollars by their company. To qualify, a company must have fewer than 50 full-time employees and can't offer a group health insurance policy to any employee.
Whereas individual and group health insurance premium and deductible amounts typically vary from year to year, the QSEHRA sets annual company reimbursement amount limits at $5,050 for self-only coverage and $10,250 for family coverage.
Conclusion
Individual health insurance health policies are by far the fastest growing form of U.S. health insurance. As employers see the cost-savings and benefits of modern individual health insurance, they are using individual health insurance - not group health insurance - as the basis of employee health benefits.
Editor's Note: This post was originally published in February 2012 and has been updated with the most current health insurance cost information.
Do you have questions about how much individual health insurance costs? Join the conversation in the comment section below.