According to the World Health Organization, the average person spends one-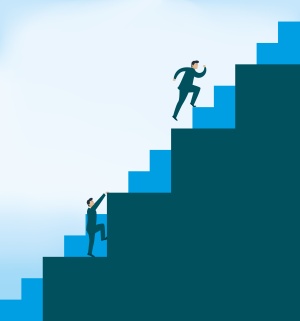 third of their life at work. With so much of our time unfolding in the workplace, it makes sense that we should all strive to live healthier lives, whether we're on or off the clock.
Increasingly, companies across the board are recognizing the importance of supporting employee wellness in their workforce, with many implementing programs that promote overall health. Such programs can boost productivity, improve employee retention, and create a more positive working environment.
Workers Want Wellness Programs, So Why Is Participation Lagging?
MetLife, which recently released its annual Employee Benefit Trends Study, identified several interesting facts about the state of employee wellness programs.
More than 8 in 10 businesses offer wellness programs that include benefits like flu shots, preventive health exams and weight loss incentives.
Despite two-thirds of employees—mostly women and Millennials—expressing interest in workplace wellness programs, participation rates have lagged.
Twenty-two percent of survey participants said they don't participate in their employer's wellness program.
Employee wellness programs offer numerous perks, but workers and businesses both miss out on the benefits when employees don't take advantage of their offerings. Fortunately, there are several things companies can do to encourage workers to join the employee wellness movement.
5 Ways to Boost Participation in Employee Wellness Programs
Workplace wellness programs can increase employee retention and promote a healthier working atmosphere, but only if the majority of workers are actively involved. Companies can do their part to encourage participation by doing the following:
Celebrate small victories. Whether it's a weight loss challenge or a drive to drink more water, reward small victories as well as major wins.
Don't strive for perfection. Plan for challenges (and even the occasional failure) and put a support structure in place to manage obstacles.
Take a team approach. Getting and staying healthy is hard work. Allow workers to achieve goals with the help and support of their peers.
Address stress. Most workers are no strangers to stress. Identify potential stressors in the workplace and teach techniques for managing high-stress situations in a positive way.
Build on past successes. Reflect on successes and structure future goals to use the same procedures and routines that helped employees overcome past challenges.
Conclusion
Research reveals that happy workers are more productive—with one study showing that employee productivity increased by up to 20 percent when workers were content in their jobs.
In today's ever-changing workplace, it's clear that workers have specific wants and must-haves when it comes to their ideal job. Companies that offer an array of benefits, including employee wellness programs, have a better chance of attracting top talent and enjoying good employee retention.
Download our employee retention eBook to learn how to keep your most valued employees without breaking your budget.
What types of benefits do you think an employee wellness program should offer? Let us know in the comments below.